Hey!
Here's one photo I took at the gym today morning. As a proof that I really go there! :-o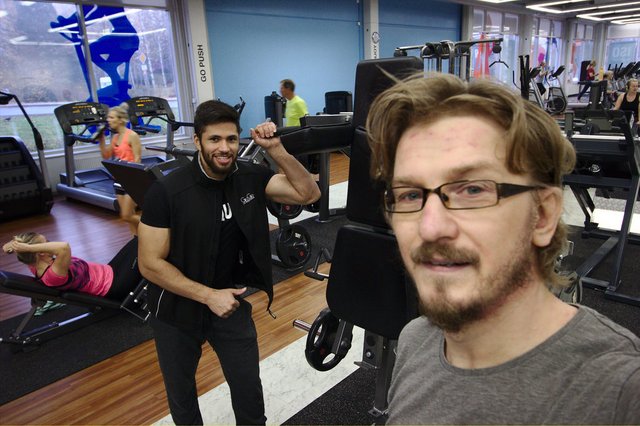 Me and my PT @omsoc
Maybe I should post some workouts while I'm at it, but I'm just too shy.
Haha...
It was my leg day. We were doing power training, short sets with bigger weights. I was quite worn out when I got out! Thanks @omsoc!
I'm off now. Later guys!