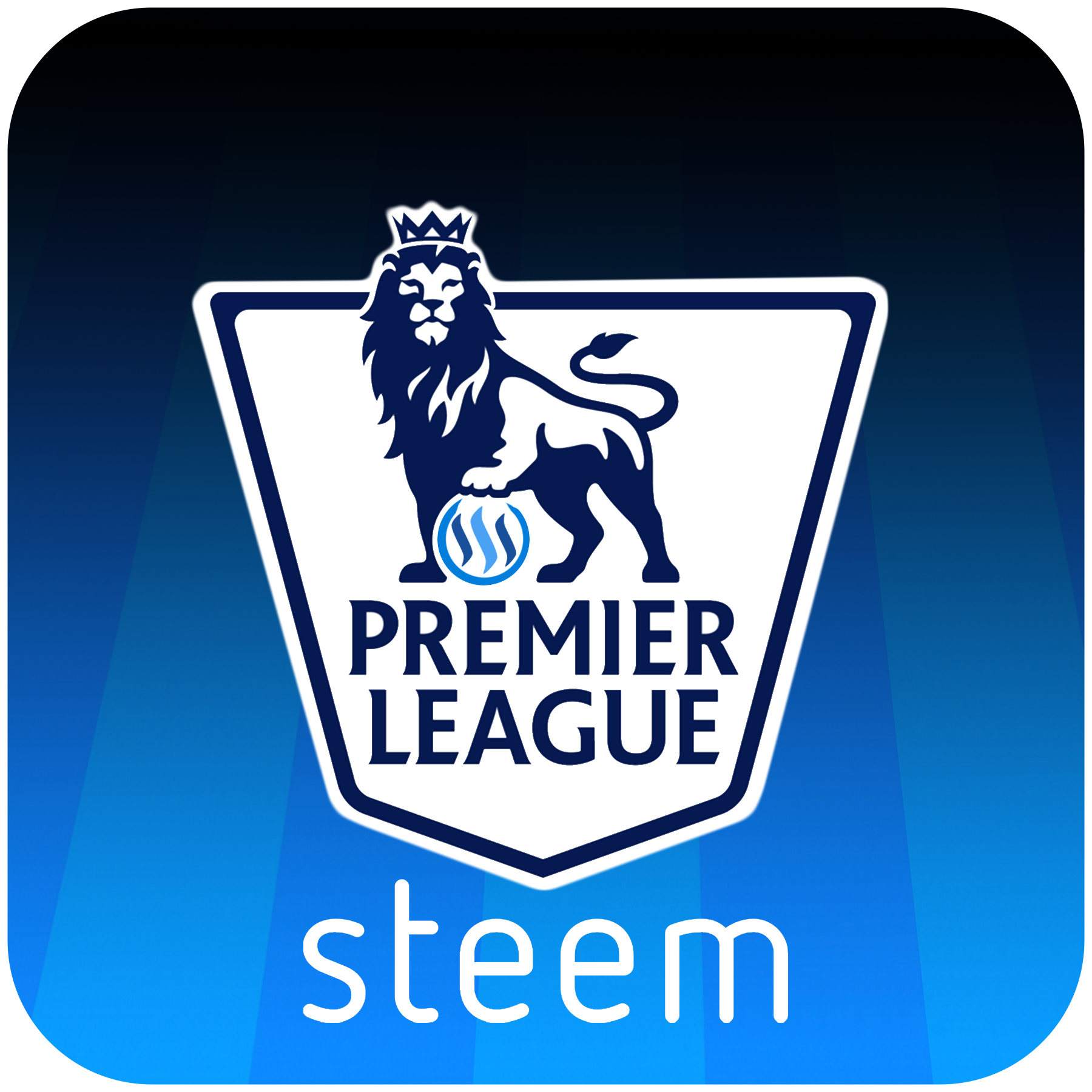 ---
Manchester United slashed the points split to 13 points with English Premier League standings Manchester City, who drew 1-1 at Burnley in the 26th week.
Manchester City remain top of the standings with 69 points, 13 points adrift of Manchester United who beat Huddersfield 2-0 with Romelu Lukaku and Alexis Sanchez goals, with 12 Premier League matches remaining until the end of the season.
Liverpool, who sit in third (51 points), failed to keep the difference from Chelsea (50), having earned just one point in a 2-2 draw from team Tottenham (49) at Anfield.
The English Premier League this week is colored by a "new face" of successful Arsenal beating Everton 5-1 by Pierre Emerick Aubameyang's debut goal and three assists from Henrikh Mkhitaryan.
Mkhitaryan and Aubameyang's glorious performances in Dortmund will be tested when Arsenal meet Tottenham Hotspur in the Premier League next week.
In the top five standings Steemit Fantasy Premier League week-26, no major changes in the standings. Mohammad32, Los JOKERS, Metalheadz, Princess and Arfa Steem FC are still competing tightly, the points are not much different.
While the team with the highest points, this time achieved by FirstFantasy (70 pts). As an Arsenal fan, he was very lucky with Arsenal's win this week. Because in the squad, the three players he has are Arsenal players, Mkhitaryan (13), Aubameyang (6), and Monreal (1). Even so, Hazard who captained the team, also gave 16 points.
---
The League Standings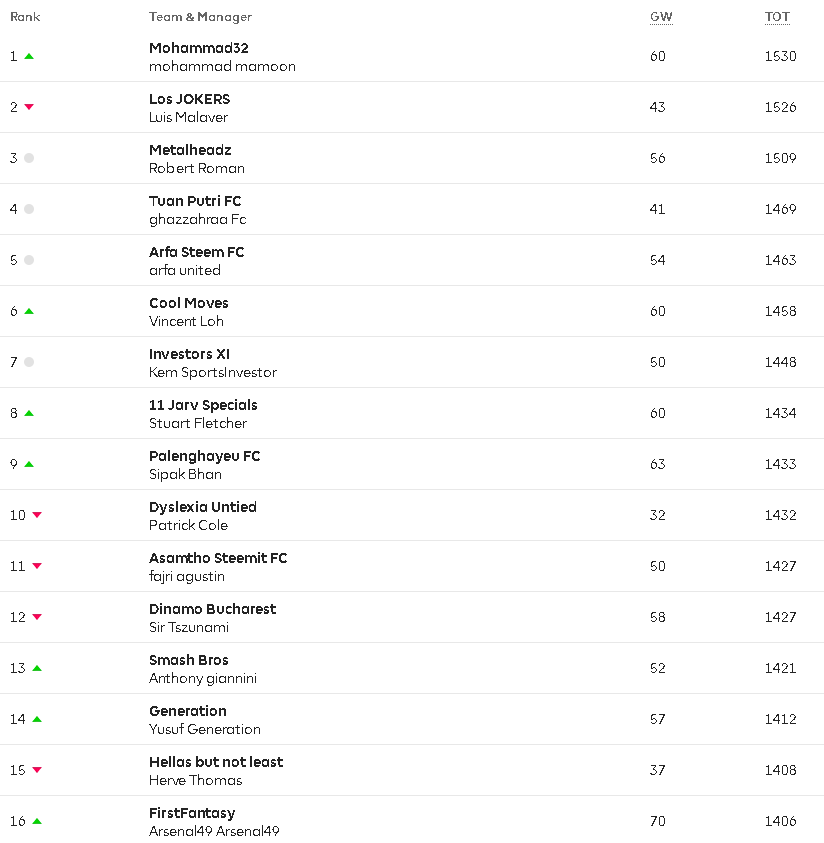 ---
Match Prediction Results
Sharing second place with 6/10 correct predictions, congratulations to @shuta, @generation, @dolov, @abh12345, @james-09aka, @v-art-simpson and @grildrig!
First place and only winner, congratulations to @whitewarlike!
---