Just finished my three day's proper work for the month.... today was observing 10 15 minute micro teaches.
Ended on a real high with 'how to load and fire a Matchlock Musket' from a guy whose into Civil War battle reenactment.
OK I was just observing everyone else going through the process and only with sticks as dummy rifles but demod on the real thing and I could not resist the photo opp....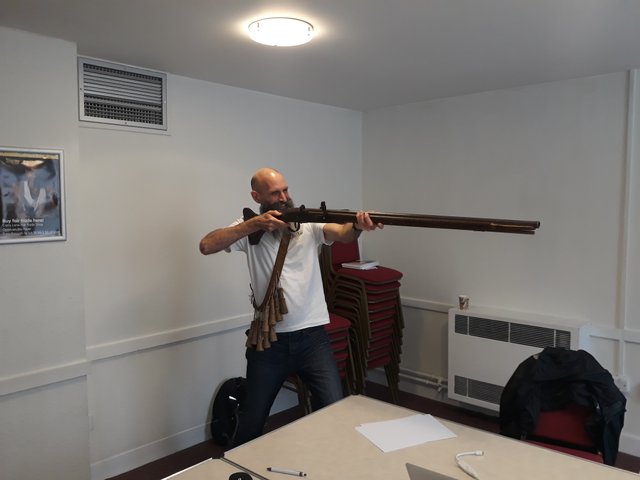 NB these are weighty beasts. Actually quite hard to keep in place.
There are actually 19 stages (!) to loading and firing and apparently they did horrendous damage - punching a hole rather than cutting one like modern bullets. Fist sized exit hole so I'm told.
This is a great vid which covers the same stuff...
I studied the English Civil War as part of A level history (got an A!) but for some reason this fun stuff managed to avoid me.
Anyway, lazy post but, come on, some of us actually have to work for a living occassionally and it's the best selfie opp (well actually it's a photo isn't it, not a selfie) I've had in a while!
Even got a nice little present from one of the students....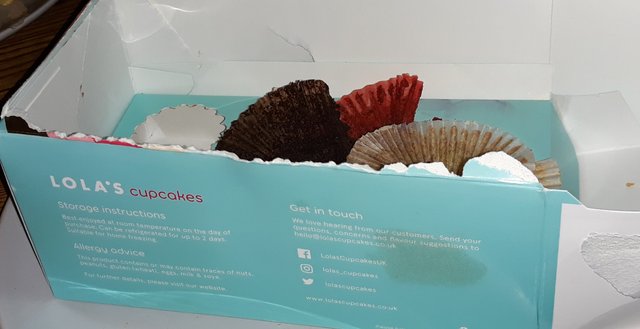 They should fuel me nicely for tomorrow's Park Run. Hopefully I'll get some sleep before it, once I've come down off the massive sugar high.
NB - @partiko FAILED MASSIVELY posting this. So I had to edit it on steem.