why you cant gunbot with binance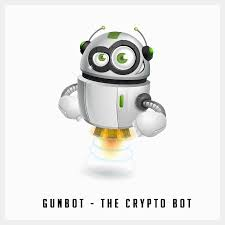 Binance exchange has an issue with not filling your entire order and leaving you with dust balance which often look like this:

These of course are ammounts you cant sell and get stuck with.
Gunbot devs, which recently added binance as an option and updated their version to 8.xx still cant handle that and is always trying to sell that dust balance before buying anything new.
The only way to fix this is to manually buy more from the coin you have dust and then sell the exact amount. but it will reoccur again eventually.
This is most unfortunate as I paid good money to use Gunbot on binance. Gunbot devs should add an option to handle dust balance. altough someone on the gunthy forum has posted a possible solutiuon for the problem here:
https://gunthy.org/forum/index.php?topic=2528.0 he posted it on 29 dec 2017 and untill now I dont see gunbot devs doing anything about it which is very disappointing..
If any one has overcome this, please post on the comments
Crypto maniac out