Gunbot - emotionless trading - part 1 - Intro
Gunbot is a rather new automatic trading software that lets you set your trading pairs and strategy and let the gunbot do its magic !
I would say its a good solution to those of you who wants to day trade but dont really have time.
This is by no way means that you can set it and forget it. you will need to visit it atleast once a day to make sure its still running, and that you trading with some good pairs that are going sideways or uptrending.
The bot is not good with hugh downtrends like there is in the bitcoin right now (12k ouch!) so when you feel there is a downtrend with a pair that you are trading with, it is best to stop it and enable it back when it settles.
The latest version released 4 days ago ( 7.0.1) added tons of features and strategies and fine-tuned the already existing ones.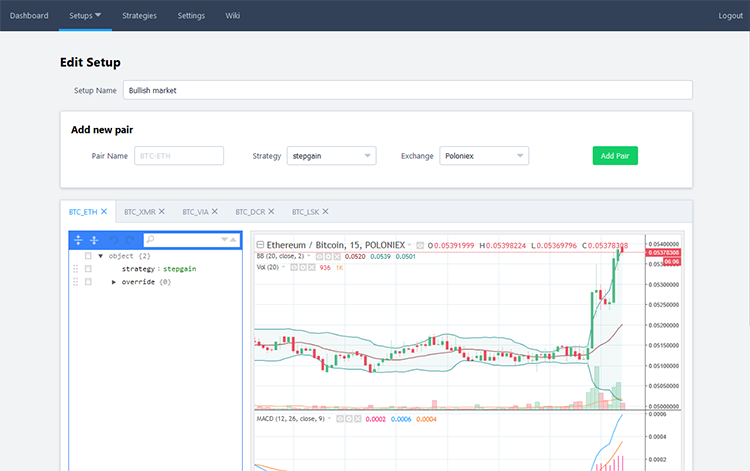 There is a hugh xmas promo which you can take advantage until 31 of december. more info here:
https://gunthy.org/forum/index.php?topic=2451.0
you can buy a license here:
https://thecryptobot.com/product/gunbot-license/
or here
https://gunbot.shop/
download the bot here: (after you bought a license)
https://github.com/GuntharDeNiro/BTCT/releases/
this is a taste of the profits you can potentially make with USDT trading pairs: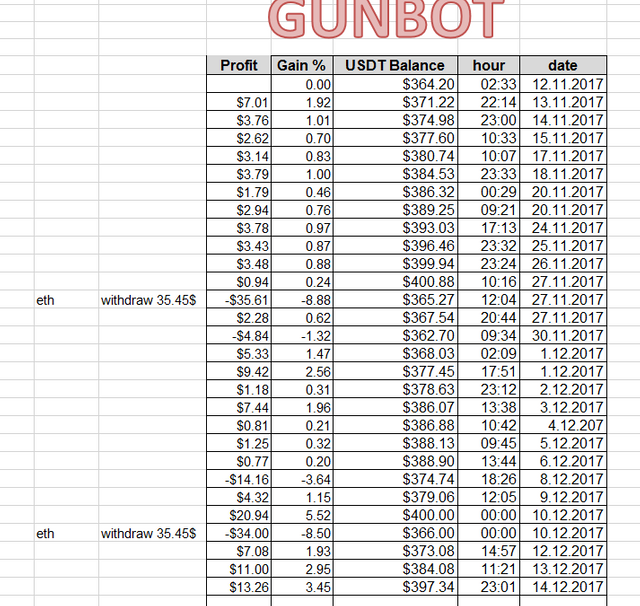 thats it for now.
will be back with part 2 - how to install, best practices.
Crypto Maniac