Gujarat is a land of happiness and state that's going to live longer. Gujarat is one of the most developed states in the country. It is full of culture as you all can recognize the Garba Dance of the state as the cultural symbol. This state is also known for its food, the famous food of Gujarat is Khaman Dhokla, Fafda, Jalebi, Patra, Khandwi, Ganthiya etc. Apart from the food and culture it is also known for business, the great Dhirubhai Ambani of Reliance group was the jewel off Gujarat and now his sons. This is also famous for its Asiatic Lions in the Gir Sanctuary. Even the prime minister of India Mr. Narendra Modi belongs to Gujarat and under his command India has seen many revolutionary changes like demonetization and implement of GST. Lets take a look at brief history of this state...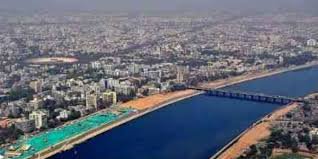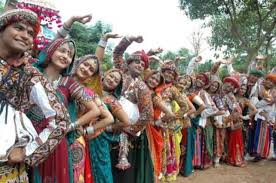 Its history began with the Stone Age settlement followed by Indus Valley Civilization. In 1956, a movement called Mahagujarat Andolan was held for creation of state named Gujarat for Gujarati speaking people so that they can have a land of their own and no longer need to be a part of Bombay(now Mumbai). Back then, the term Mahagujarat was given because they wanted to bring in not only mainland of Gujarat but also its surrounding regions of Sautashtra and Kutch in their vicinity. After the independence of India in 1947, the demand for the linguistic state came up. The Mahagujarat conferance was held a year later to our country becoming independent, and this meeting was organised to include all Gujarati speaking people to be put under one administration which finally resulted in the formation of Gujarat on May 1, 1960. The Gujarati speaking people, no matter they have settled are very much natives of this state. This is the reason why Maharashtra and Gujarat were divided on the basis languages after defining boundaries under The State Reorganisation Act 1956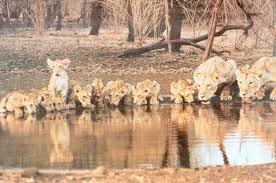 The major agriculture products of the state are groundnuts, cotton, milk, sugarcane etc. Gujarat has its contributions for the upliftment of its growth and development so far not only in the business world but also in art and culture. Also, with the coming of Metro Rail in various cities of the state, Gujarat is going on for a big makeover. Now, we all have to do is to keep working for the progress off the state and let the world know why Gujarat is what it is today.
Image Courtesy : Google
Inspired by : TOI