You are viewing a single comment's thread from:
RE: STEEMIT - A GUIDE FOR NEWCOMERS
https://www.instagram.com/p/CFbCCO2giZ8/
Video of Trump saying "GET BACK IN THE ELEVATORS and GO BACK to STEEM!"
trump says "if Steem breaks I can fix it with a blowtorch and a hammer!"
https://www.instagram.com/p/CFanusZg0vK/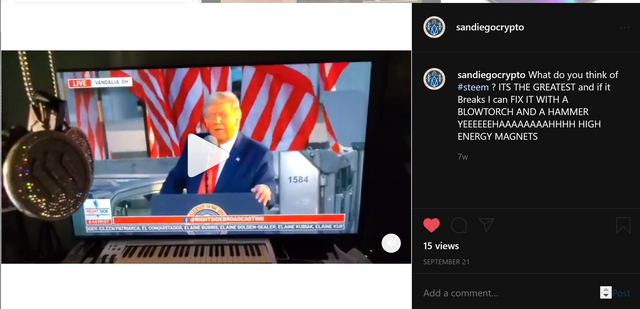 haha he was talking about steem catapults on aircraft carriers ... OR WAS HE? coul dhave been a #qanon code for peopel to GO BACK TO STEEM from HIVE .. I mean hey... thats exactly how I took it lol ...