Guarium: Breathing New Life into the E-commerce Industry

Introduction
There's so much that the Blockchain technology can do and one of them is to facilitate connections and oversee transactions between producers and the final users of these products. This new ecommerce approach is powered by Guarium, an electronic commercial network with the capacity to bring together to a roundtable the different parties involved in a business or commercial transaction. This platform can be used by both new and existing stores owners.
How Does it Work?
The creators of this amazing platform have plans to revolutionize the e-commerce industry by offering a system that works for the good of every participant. 5 different types of users can use this platform: registered clients, unregistered clients, online stores, investors, and managers. With this innovative system, registered users have the opportunity of enjoying 5% discount from purchases made on the online stores and also participate in a loyalty program. Non registered users can make purchases on this platform but cannot enjoy the 5% bonus. The store owners can set their prices and a potential 20% profit. Creators of the Guarium platform who are also the manager of this great business environment receive service fees of 5% for the processing of payments and 1.5% as exchange rate fee.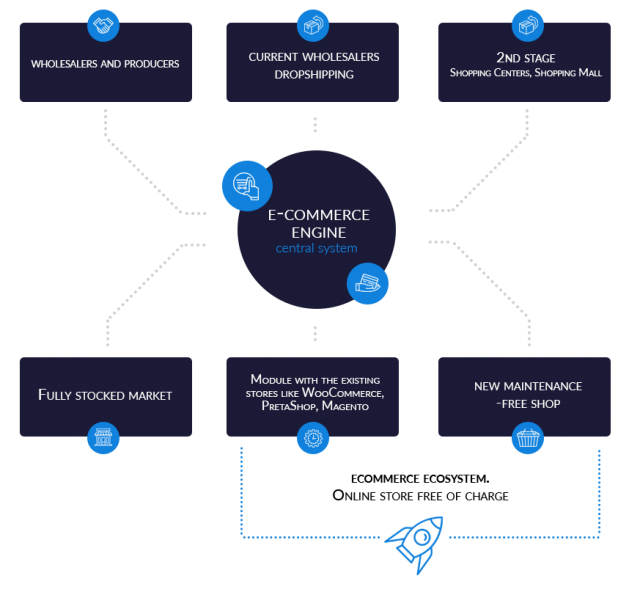 Key Features
• The platform has its own financial system for making payments on this platform.
• The platform allows a variety of wallets and supports all manners of transfers.
• The platform's exchange system provide fast and secure payment because it is built on the smart contracts technology.
• Users on this platform can own, set up and manage their own automated store.
• The safety of the funds of users on this platform is guaranteed.
Additional Feature
Users have the additional advantage of earning passive income on this network simply by sharing links of products with friends and family. He or she is entitled to 1% of the value of the purchased products as reward if the purchase is made through the shared link.

Please have in mind that only https://guarium.com, https://panel.guarium.com and https://ico.guarium.com are trusted sites.