What Q&A: STEEM Blockchain Q&A App Now on Both iOS & Android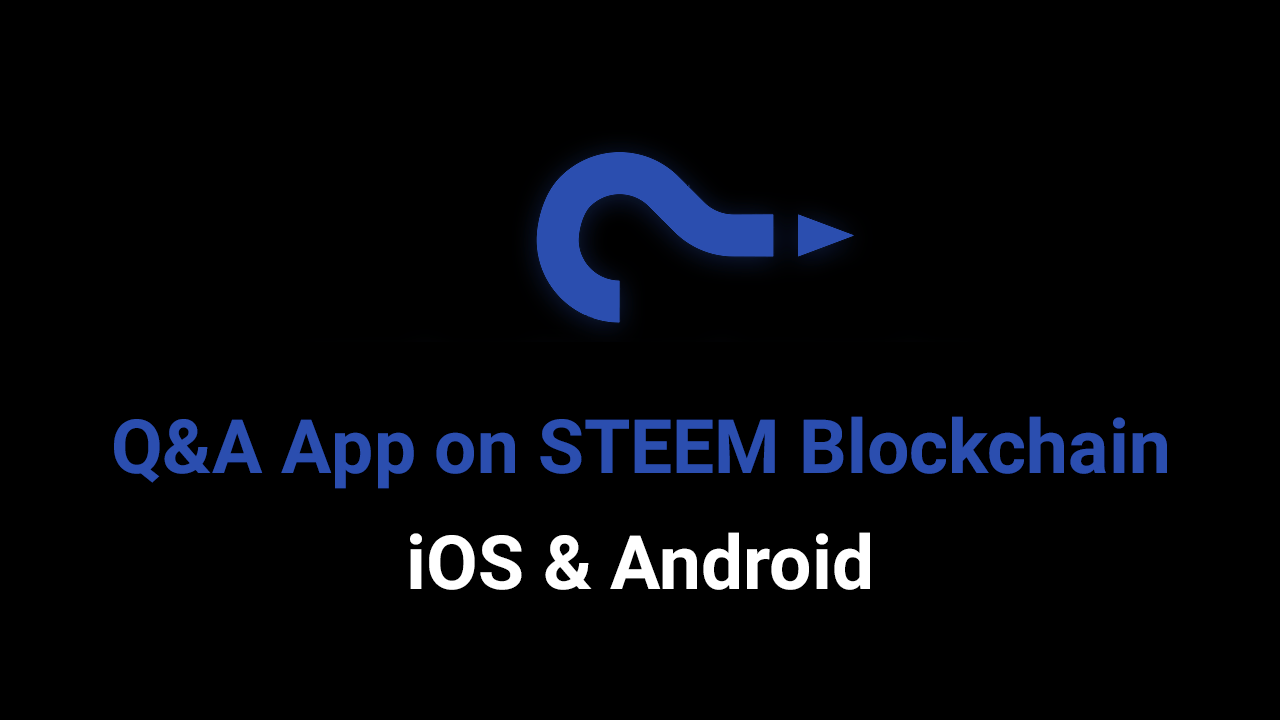 What Q&A Website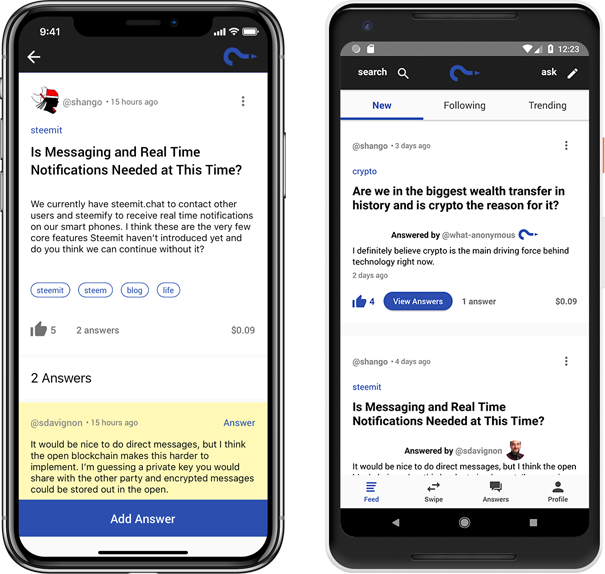 Available on iOS & Android
---
What Q&A
For those that don't know, this is a Q&A app using the STEEM blockchain which rewards users for asking and answering questions. We created this app to add a quality Q&A mobile interface into the Steem ecosystem. Right now the Q&A market doesn't offer a great incentive for answering questions, on most Q&A sites you receive digital points that can't be converted into anything.
With the power of STEEM, we attempt to change that by utlizing the Steem utilities to reward both asking and answering.
Video
Current Version
1.0.2
Roadmap & Team
https://steemit.com/steemit/@what-app/what-q-and-a-steem-based-q-and-a-app-now-on-android-devices
Publicity
Now that the app is out, we will be creating posts quite often to improve the publicity of the app. It would be amazing for the Steemit community to be notified of this app so they know where they can ask questions and receive answers and be part of a growing community.
What's Next?
We are working on the web version which will include more features you expect from Q&A websites.
How to Support This Project?
You can support this project by liking and sharing which will give us more exposure and help fund the project as there are no fees on question & answer rewards.
Contact
Website: https://what-app.io
Email: [email protected]
Discord: shango#7892