Week six of flowering and all is well.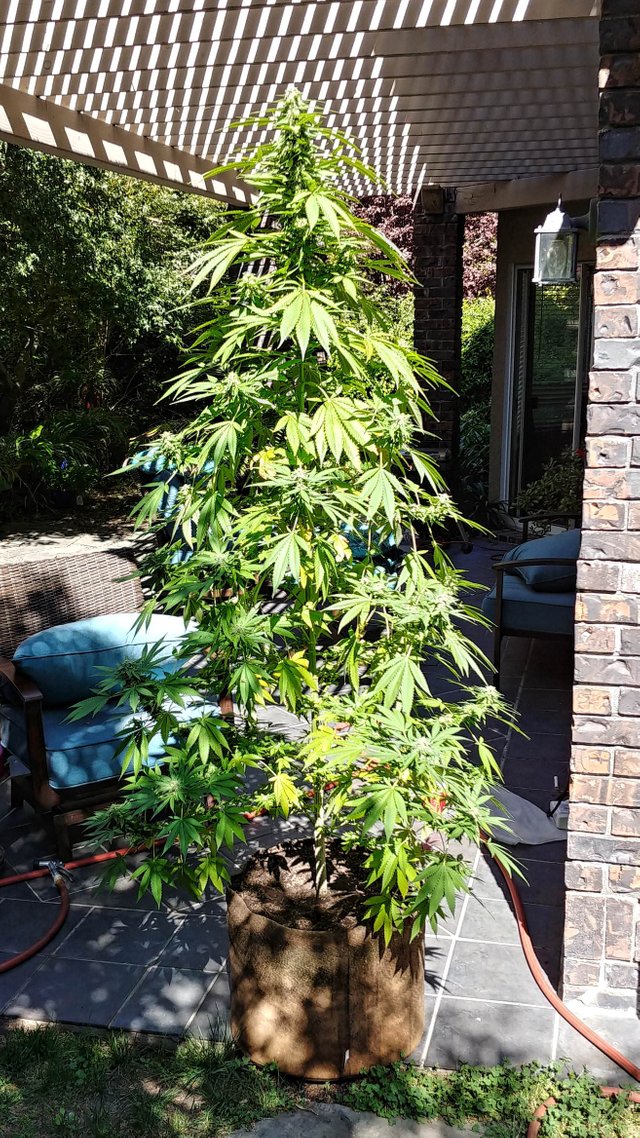 She has thinned out more as the buds bulk out. The larger sun leaves yellowing and dropping naturally. I haven't done any pruning on this plant, and have really enjoyed watching the natural growth. In years past I have topped my plants in an effort to get more yeild, but have ran into problems with stability late in the cycle as they got top heavy and easily toppeled.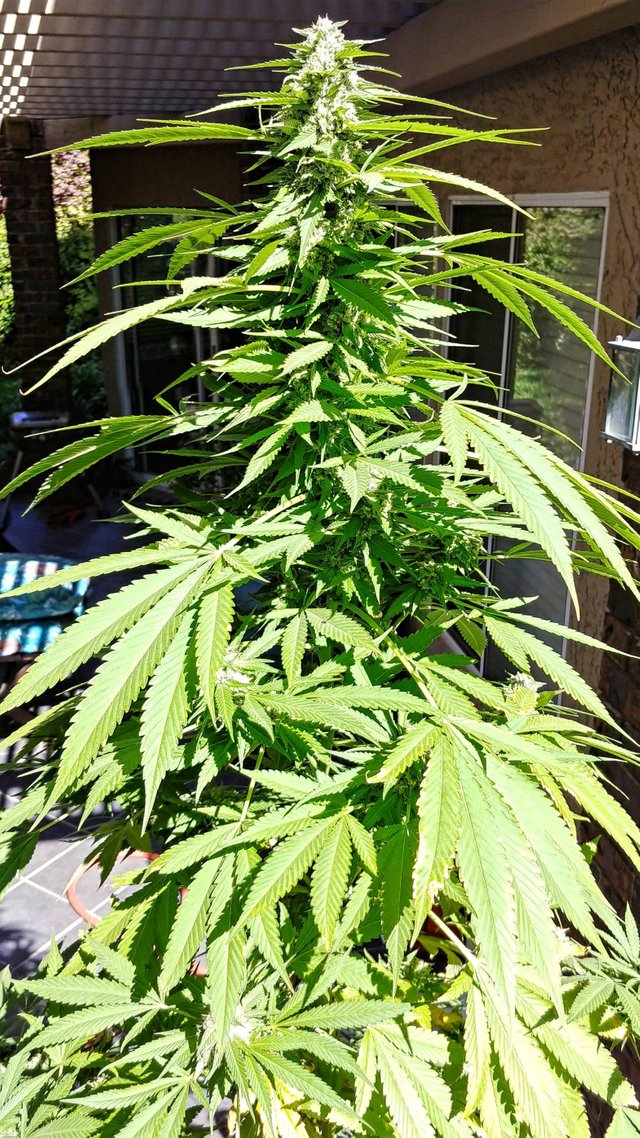 The main cola is thickening nicely.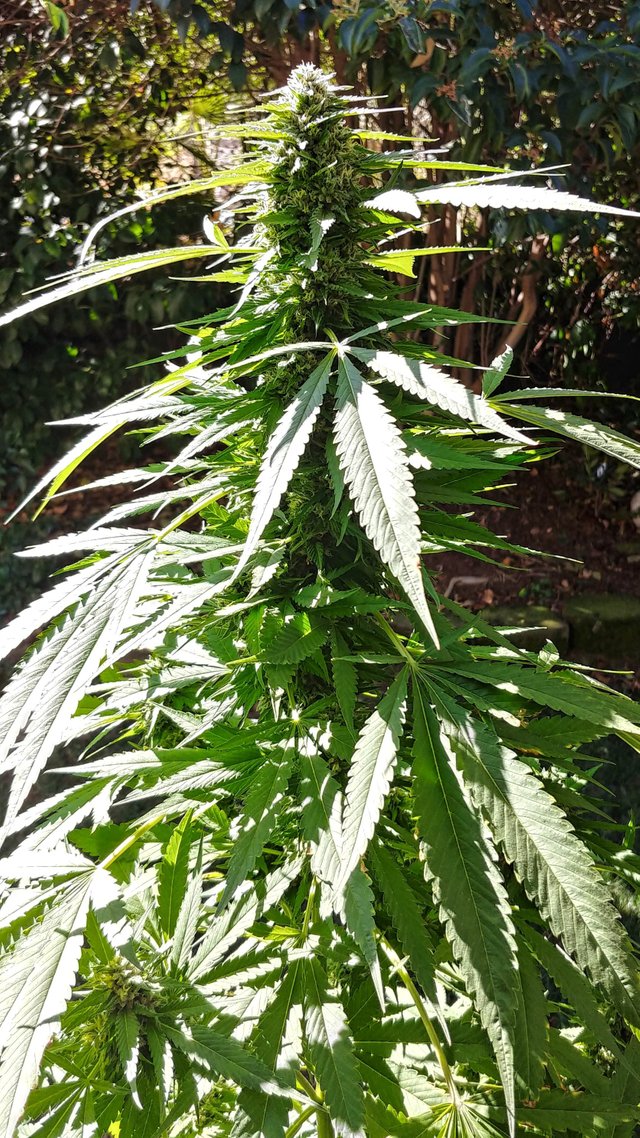 The lower branches aren't slouching.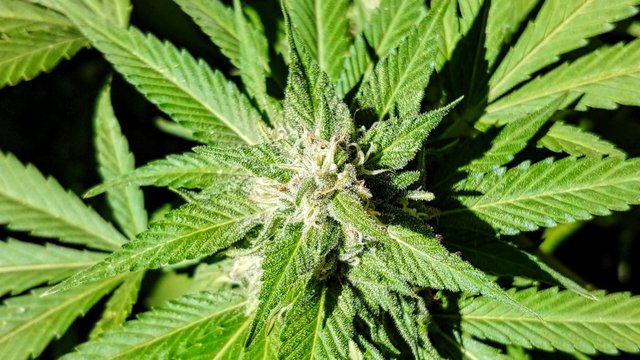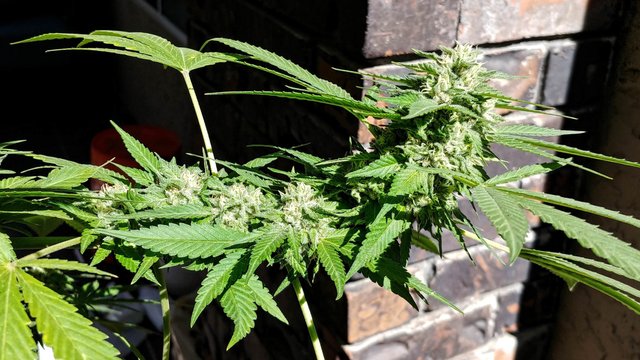 The tricomes are still clear. If I can figure out how to rig my spyglass to my camera I'll try to add some images next post.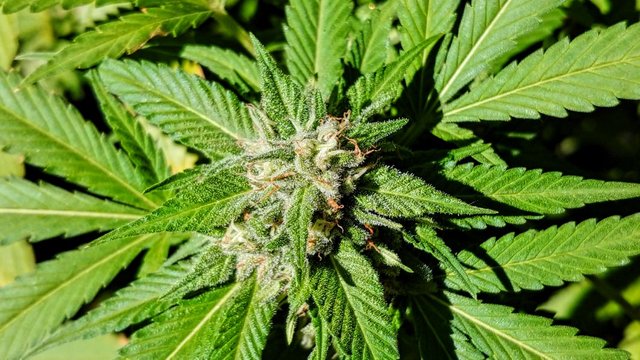 I'm thinking she needs another three weeks or so until harvest. That should put us around nine weeks total flowering time.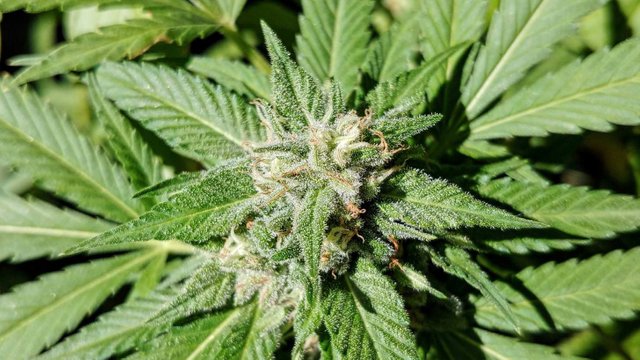 Thanks for looking!