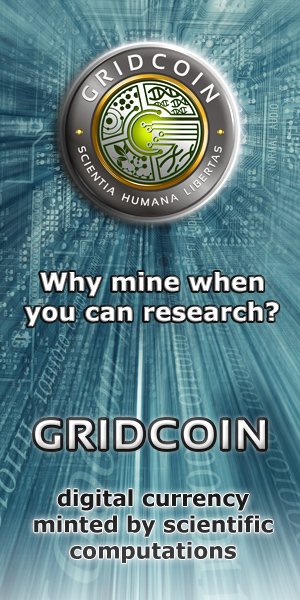 Hello everyone!
This week we updated our webpage, Gridcoinstats, to the latest state of our development branch. Many of these where ideas bounced of from the community; and that's why we are around! Our goal is to make a page that give you all the information that you need regarding our favorite coin, Gridcoin!
For the next version I have many features already in the workings, but we are always open for new ideas and requests for features that anyone wish to see.

Do you have a great idea? Cool!
Feel free to drop a line in the comments here, or if you wish to have a private conversation I'm always available on our forum at
CryptocoinTalk
, and our
public thread
. I might also be available on our IRC Channel gridcoin @ freenode.
Current work
One feature that I'm currently working on are good ways to find how much reward you could get for your type of machine before you start a specific project.
I'm also working on some more cool graphs for network data.
Regards!