Hi everyone,
Lat week my machines were fully loaded, and generated 30,527 BOINC credit points, 19.58% more compared to the previous week. Again, most of the points are coming from my contribution towards World Community Grid (63.41%), while the rest are coming from the SETI@Home project (36.59%).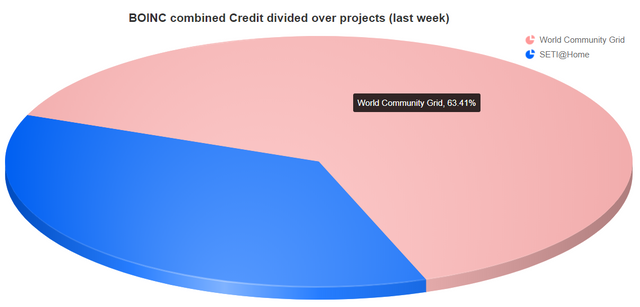 Despite having 4,593.22 GRCs in my wallet, no staging was done for more than 5 weeks (or, to be more precise: 1 month, 1 week, 3 days and 17 hours). This is an unfortunate situation, which gives me some concerns, and I would be interesting to learn from you how others are doing...
Happy crunching, everybody!