Hi everyone!
Only 12,243 BOINC credit points generated last week by my computers, as I started to move to a new place, where there's not yet an internet connection. Today I expect this inconvenience to be solved, and to have again my machines full time crunching data for Gridcoin. Last week, majority of the points were coming from World Community Grid initiative (65.06%) while the other 34.94% of the points are awarded for my contribution to the SETI@Home project.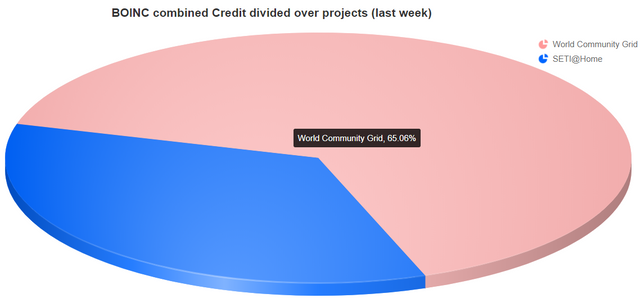 The amount of GRCs in my wallet remained unchanged (7,073.63 GRCs). My wallet was not connected, and therefore no change for the last week...
Stay focused, stay productive!
Don't be shy, quality comments will be rewarded!
Posted using Partiko Android