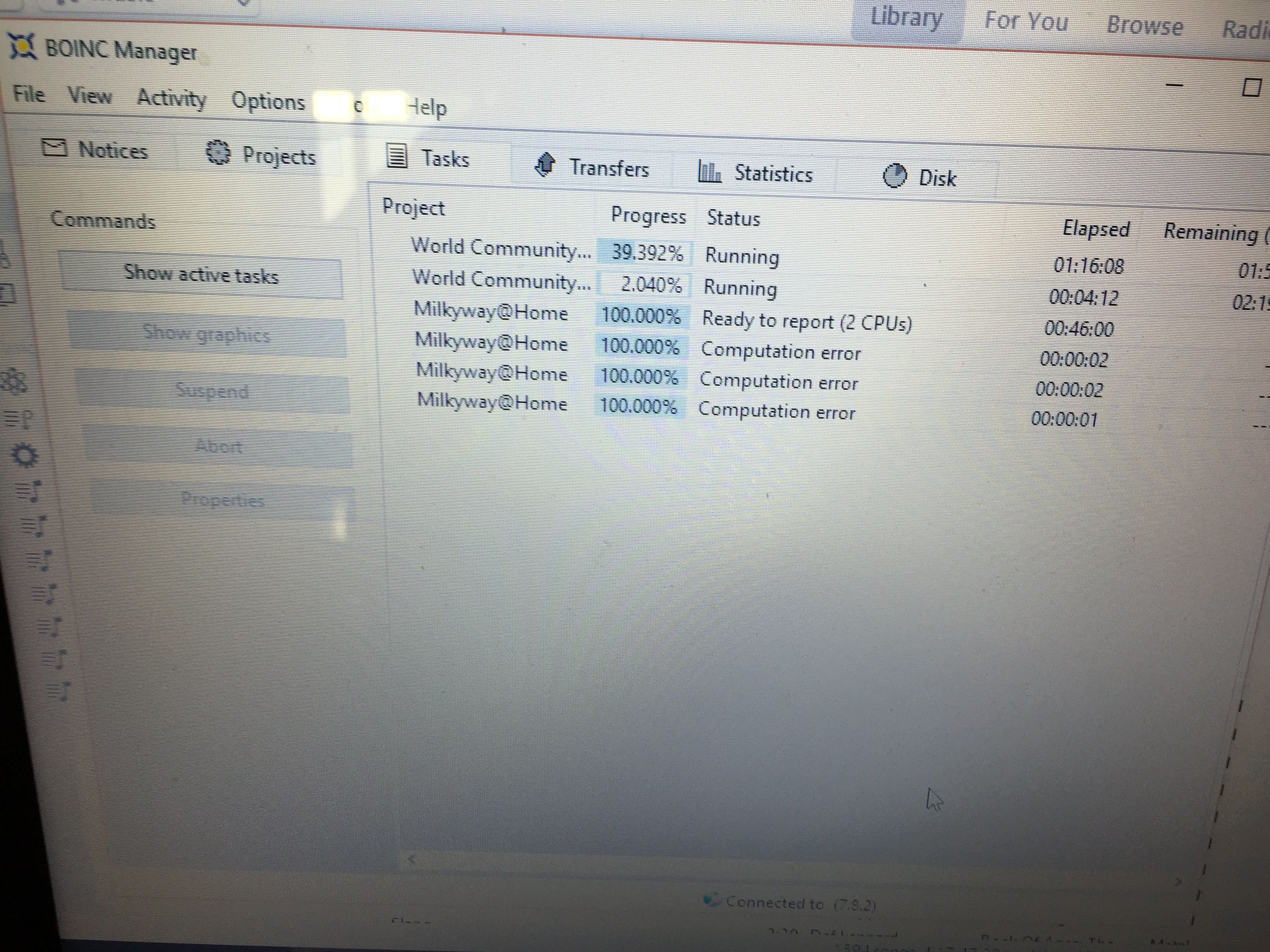 Latest update on my gridcoin mining adventures. I don't know what "Computation Error" means but it probably isn't good. There seems to be no big deal as a result of them, just something that needs to be re-computed or something. I guess.
I don't know what the gridcoin take is because I forgot my GRC password. Fortunately my brother has it backed up so I am not worried about it.
Anyways, hoping my computation error isn't wrecking the Milky Way, heh, heh, heh.