I thought it would be nice to have a platform for all the questions Gridcoin users may have regarding the currency and wallet installations. As the cryptocointalk forum is quite 'niche', I thought the Gridcoin community would benefit from having its own StackExchange (SE) website. SE provides a much more rich environment for Q&As and is effortless to sign up for: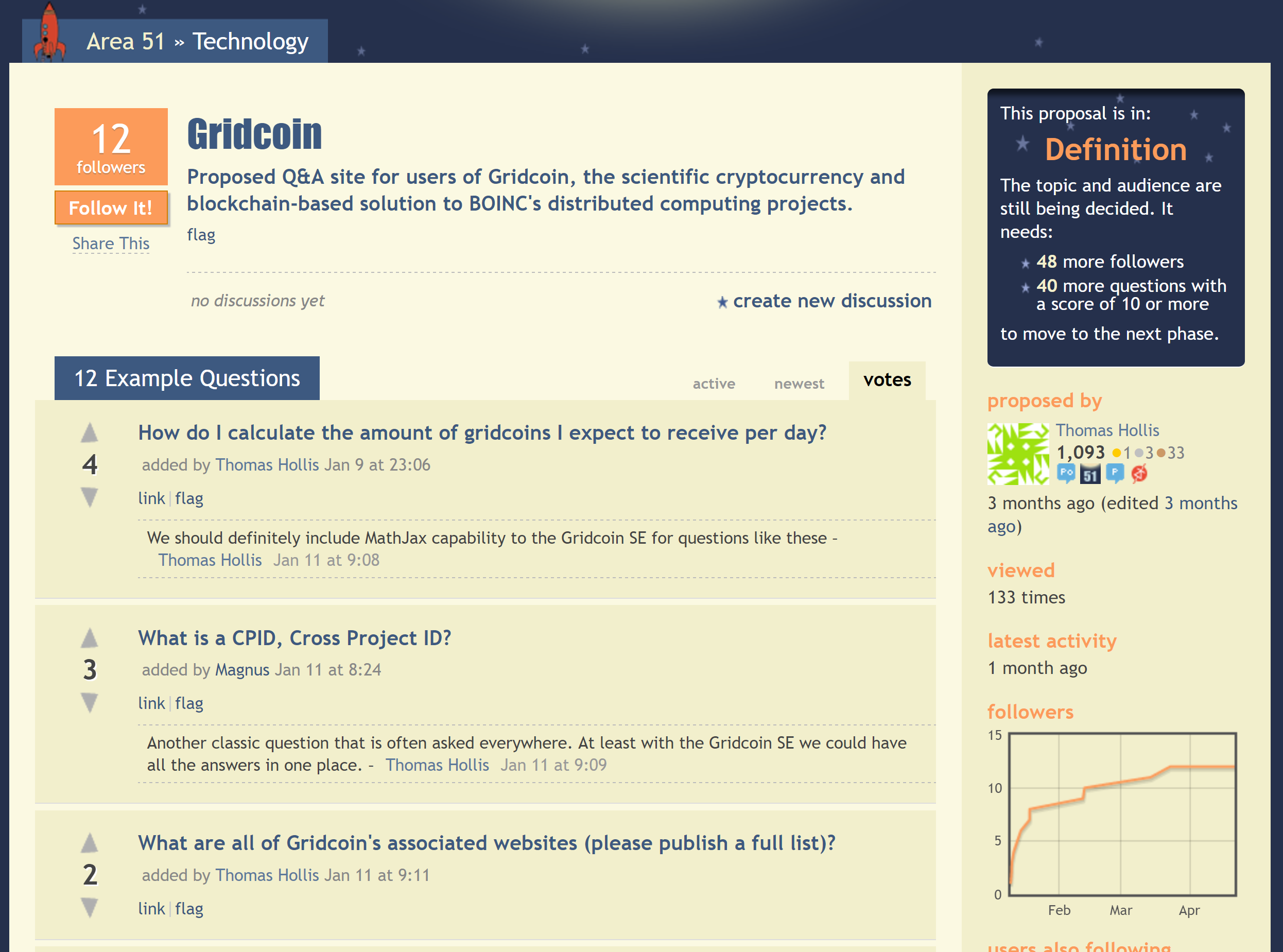 While we grow in numbers this site will remain in the Area 51 SE until more questions are asked.
Feel free to join, ask questions and contribute as you wish!