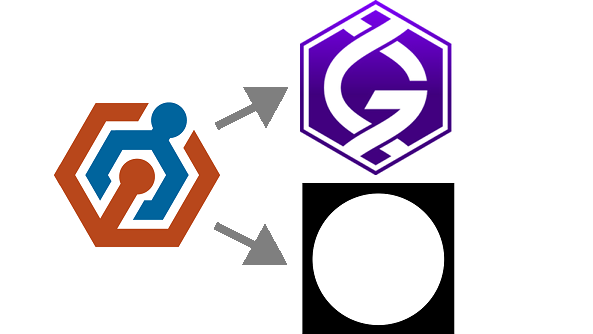 Today I read an interesting
article
about
Byteball
on
blockchain technnews
. Byteball has started rewarding
World Community Grid (WCG)
participants for their contribution to the project. Byteball is a well established cryptocurrency which is trading on exchanges like
Bittrex
since beginning of 2017.
WCG is also one of the whitelisted Gridcoin projects and members who are crunching this project have now an attractive opportunity to earn another coin while crunching for Gridcoin. You can earn $1.00 (in Bytes) for every 150,000 points generated. This is obviously a different metric than the reward allocation based on RAC and magnitude for Gridcoin.
Software installation
It takes two steps to start receiving Byteball:
Install the Byteball wallet
Establish the link between the wallet and your WCG account using the "World Community Grid linking bot", which you can find in the Bot Store in your wallet
Further setup information can be found here.
Start-up bonus
When you are an existing WCG contributor, there is a start-up bonus available where you will receive a one of reward depending on the points generated so far. The following distribution will be applied:
$0.20 for 100,000 to 1,000,000 points
$3.00 for 1,000,000 to 10,000,000 points
$40.00 for 10,000,000 to 100,000,000 points
$150.00 over 100,000,000 points
@steemmillionaire has already confirmed in the comments section below that the start-up bonus is really awarded. Hopefully more people will enjoy this extra benefit.
GRCPool
There is also good news for GRCPool members because the pool is already participating in receiving the coin. You can read more about it here
So after having received your Byteballs, you could of course sell them again on the Exchange for Gridcoins to further support this fantastic coin!
Happy crunching!


Gridcoin
is an open source
cryptocurrency
(Ticker: GRC) which securely rewards volunteer computing performed upon the
BOINC platform
in a decentralized manner on top of
proof of stake
.

BOINC
(Berkeley Open Infrastructure for Network Computing) is a distributed Internet platform and was launched beginning of 2002 and it rewards participants with credits for performed work. BOINC is an application available for multiple Operating Systems and uses the unused CPU and GPU cycles on computers to perform scientific work.

Thanks for reading. Follow me for more BOINC & Gridcoin related articles.