As promised I took a look at data presented which @buggy143 presented yesterday in his article named "Cheating in RAC through Prime grid".
I didn't put too much time in it and I have two uncertainties:
I haven't done any previous experiments with RAC calculation from the beginning. The first point might not be correct and the following points might be influenced by this. I have no other RAC point to correct for this.
These are specific data of a user who was actively changing the tasks and of which I do not have a full description of the circumstances
Still, my calculation yielded 6454.168 versus the real value of 6706.77 is only off by 3.7%. I think it is safe to say that @byggy143's claims are false. If I were to correct the first point to the average RAC increase of 331, which is the intend of the algorithm, the error would be 0.13%.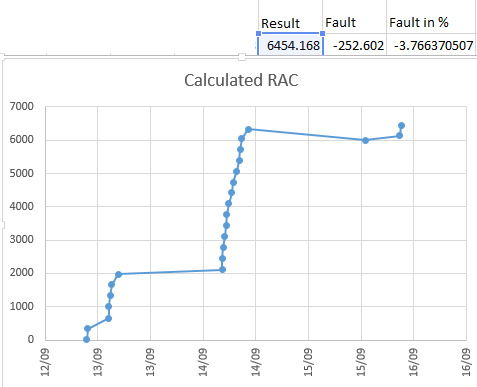 As stated by @vortac in the comments on the article the author did not do a proper research and started to present his own assumptions as facts which is a pity.