A way out of the (crypto)mining treadmill -- My way to Gridcoin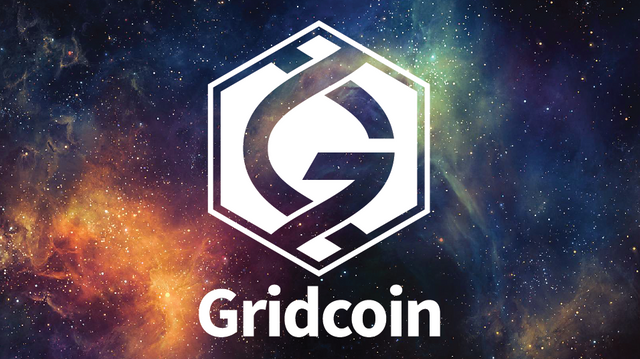 Hi all
a short recap of events that lead me finally into the direction of crunching scientific data.
Starting to mine


i hopped on the cryptocurrency mining train quite late, somewhen in early 2017, and i just wanted to try with my medium grade gamer hardware to somehow be successful and have a plus in the end.
With first successes came also the will to invest more on this than just the things that i had anyways, so i bought some additional stuff like surplus CPUs, GPUs, risers and everything that you need to be able to run rigs of GPUs and not just the one you normally use for gaming.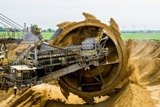 This was also the time when i quite frequently used all possible platforms like whattomine etc to keep up with all developments and to be able to shift directly all rigs to the most profitable coin. With the spike that came in the middle of the year 2017 for all cryptocurrencies this really seemed to be a good idea. I was quite restless in finding new better coins to mine and in keeping my hardware up and running at all times at all costs.
Data junk


But all this time there was something nagging at my brain, all this computational power that iam unleashing is simply calculating some algorithm like Ethash (Ethereum) or Equihash (ZCash) or something similar. The output of this is in almost all cases absolutely useless data junk, except you are finding a block and then therefore are rewarded with the sum that this brings in each cryptocoin(The sum differs for almost all of them). But even then this data itself is adding just another block to the blockchain, no more no less.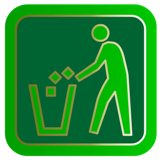 There had to be more than just that possibility, calculating useless stuff and getting a reward for that somehow seemed not so attractive anymore. So i started looking around, trying to find more intelligent ways to use my hardware and nevertheless being able to get a return (if possible).
Gridcoin


After a short while of searching i stumbled over Gridcoin, which is using a quite unique mechanism to reward "miners". It makes use of the BOINC Software, by the Berkeley University, which is a software for sharing computational power with research facilities. You may have heard of the [email protected] project, trying to find extraterrestial intelligence, which also is using BOINC as a platform.
But how does this work in detail ?
Well in the end your hardware is calculating data for scientific projects. For example you could help simulate biological experiments with the "Help Stop TB" project from the University of Nottingham. If you are interested in that project please take a look here for specifics. For this scientific research that you are executing you are rewarded with Gridcoins, the more you are calculating the more you will get.
The best here is that you can take part also with your CPUs and even older hardware or low power hardware like raspberry pi and the like. And you can actively choose which project you support, to which cause you explicitly want to contribute.
I personally redirected my hardware to quite different projects, some are calculating for [email protected], some are calculating data for the Large Hadron Collider ([email protected]). My old Tahiti LE graphics card is currently performing extremely well in [email protected], because it (the Tahiti Chip) has unique strengths in FP64 calculations.
Conclusion


Honestly, a pressure fell of the day i decided to be crunching data for scientific projects instead of running around in that hamster wheel of mining cryptocoins. I am much more relaxed because i know all that energy of mine and all the electricity is in the end not wasted, it helps to produce something greater, something that is really worthwhile and making a difference. Yes sure the return on invest may not be the same than really mining a coin, but honestly, i dont care that much anymore. There is nothing as rewarding for me as having the good feeling of doing the right thing.
Do not get me wrong, iam still enthusiastic about cryptocoins and following some of them quite closely, but i for sure wont join back in that mining game.
Resources to look at if you are interested:
Gridcoin: Gridcoin Website
Project List: Project Whitelist
and take a look around at #gridcoin, a lot of excellent posts are just waiting to be discovered.
p.s. if you like what you read there is always the option to follow :)
---
Content credit:
Gridcoin Logo and Header, @joshoeah