Evaluation of my Gridcoin survey
Results of Gridcoin Survey
In my last post I asked you to quickly fill out my survey about Gridcoin. Thanks to the 79 people that filled out the survey!
In this post I'm going to present you the interesting results.
How did you hear about Gridcoin?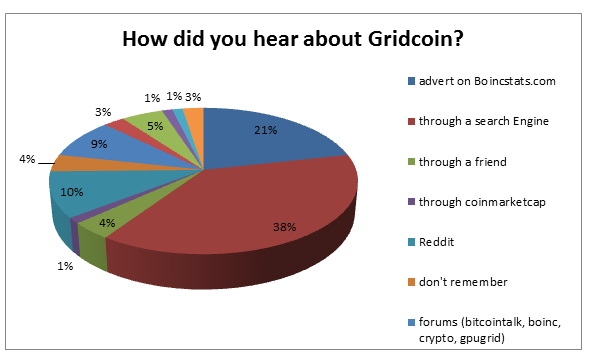 Most of us heard of Gridcoin through a search engine. But advertising on Boinctstats.com is also highly effective and about 21 % came to Gridcoin through boincstats!
When did you first hear about Gridcoin?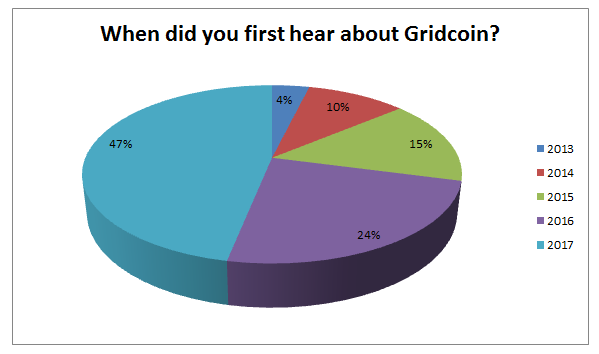 Almost half of our users are fairly new to Gridcoin! I think most of our long-term users are less active on steemit and other forums. This is why their participation seems so low in this survey.
Have you heard of Boinc before knowing Gridcoin?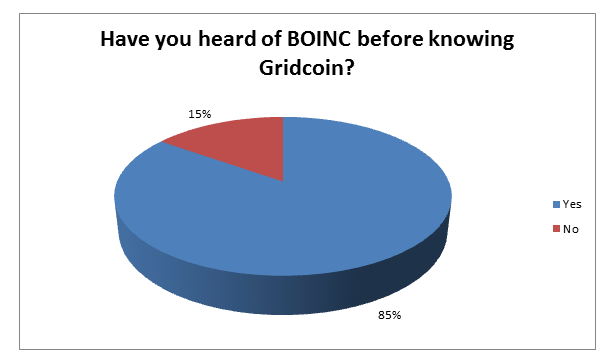 Most of our users (85 %) already knew Boinc! But it's great to see we brought some new users to Boinc.
Have you already donated your computing power before knowing Gridcoin?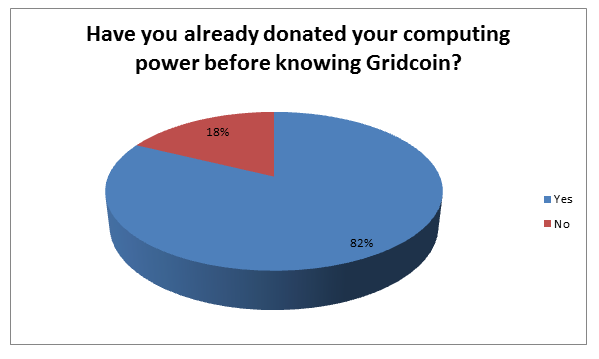 Most of our users already donated their computing power.
Are you mining Gridcoin?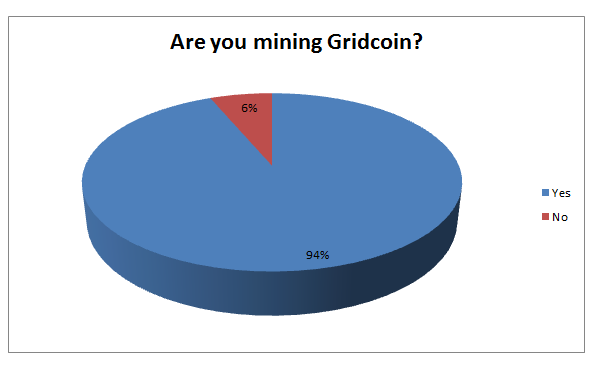 I'm glad to see 94 % use their computing power to support scientific research. Can we reach 95 % ? ;)
Have you ever bought Gridcoins?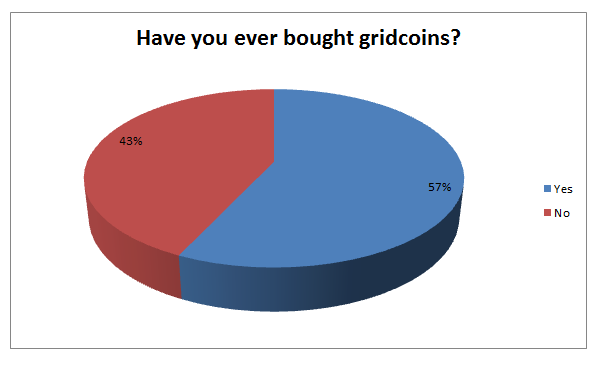 How do you inform yourself about Gridcoin? (Updates etc)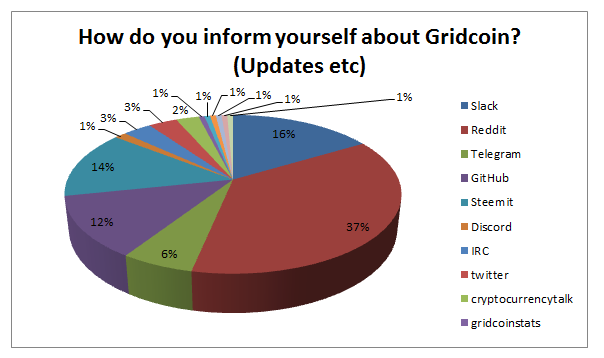 This is the most interesting part of the survey I think. Most of our users use Reddit to inform themself about Gridcoin. We should keep this in mind and not just post on steemit but also on Reddit.
Are you mining other coins then Gridcoin?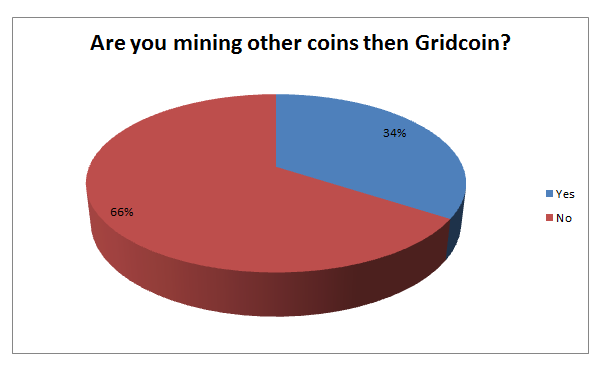 Nothing more to say here. Most of our users only do Boinc work!
Conclusion
As from my perspective the Gridcoin community mainly consists of long-term BOINCer and science enthusiasts. As a large part of the community uses Reddit and Twitter to keep up to date we should not forget to post about Gridcoin there.
Thanks again to all who filled out this survey and keep on crunching!