Going solo! Update: 1st DPOR reward!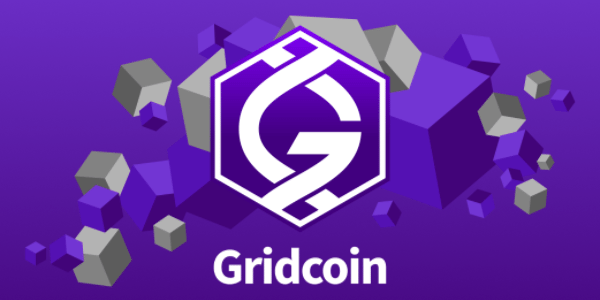 -Gridcoin.us
Dear GRC Diary, dear esteemed Steemians.
I launched my beacon in the beginning of september, so it took about 2 and a half months getting the first Distributed Proof Of Research block. I had around 200 GRC and set up 1 SBC and 2 phones doing 1k RAC total in solo mode at that time.
After announcing 2 weeks ago that I set up every host I got back to solo after a few months crunching in the well organized pool, I received my first DPOR reward!
As of this date the estimated time for reward is hovering around 15-20 days with a wallet balance of circa 500 GRC so I was pleasantly surprised when I saw that

popping up in the wallet!
This meant a few changes as of now:
Firstly my CPID finally has an address connected to it, listing transactions.
This seemingly made me eligible to use the faucet at Gridcoinstats.eu.

Secondly this finally enables me to vote in polls! (albeit with small impact but nonetheless I have a say in matters..)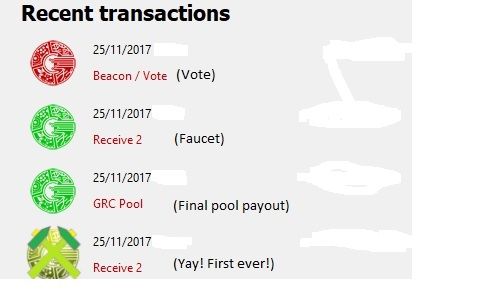 However it also raises a question:
Before the POR reward my Boinc reward was ~80 GRC, after the firstly minted block rewarding around 1 GRC it got reset to 0 (getmininginfo command). The rest is probably lost?
At any rate, I'm very happy, this happened out of the blue, going solo seems to be next to helping out science an adventure when staking with a low balance but has some advantages (own statistics, voting rights, faucet usage) and disadvantages (inconsistency, sporadic at best) . If you want transparancy, reliability coming from consistency go for the pool, especially when starting.
Interesting links on the matter: