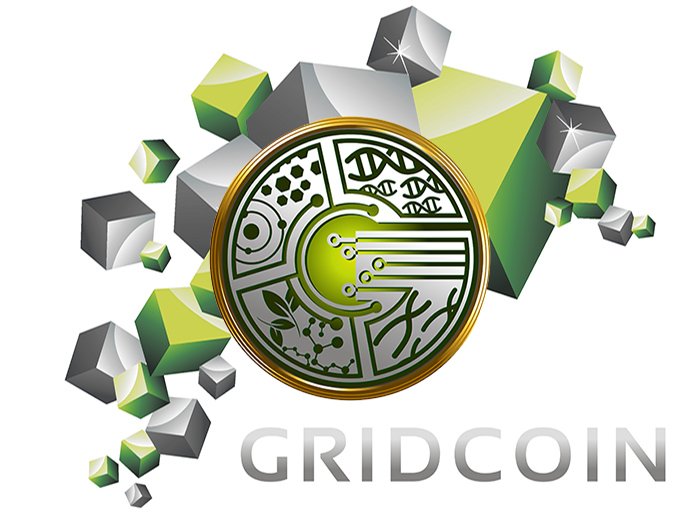 We have won the last team challenge (#1 of 25 BOINC teams).
The GPUGrid challenge has started:
20 BOINC teams have signed up already for this event.
What do you need to do?
All Gridcoin users just need to crunch WUs from GPUGrid, nothing more needed to help.
Check out available/in-progress WUs here.
You will find updated analysis/news when this challenge starts below:
16.5h before challenge: 1535 WUs available (2708 WUs in-progress)
8h before challenge: 1451 WUs available (2704 WUs in-progress)
24 mins after challenge start: 4492 BOINC users have sent in WUs by now
after 3h: team Gridcoin leads with a good distance (read more here)
after 11.5h: team Gridcoin has generated 50.6% (26.3 million credits) of all participating teams' credits (info)
after 37h: team Gridcoin is clearly leading by generating 49% of all credits (see pic below)
finished: we have WON the team challenge :-)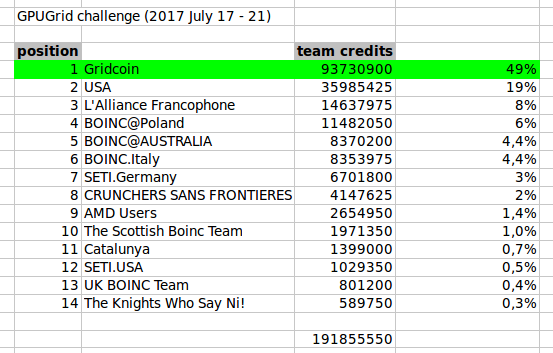 Other, upcoming challenges available here.