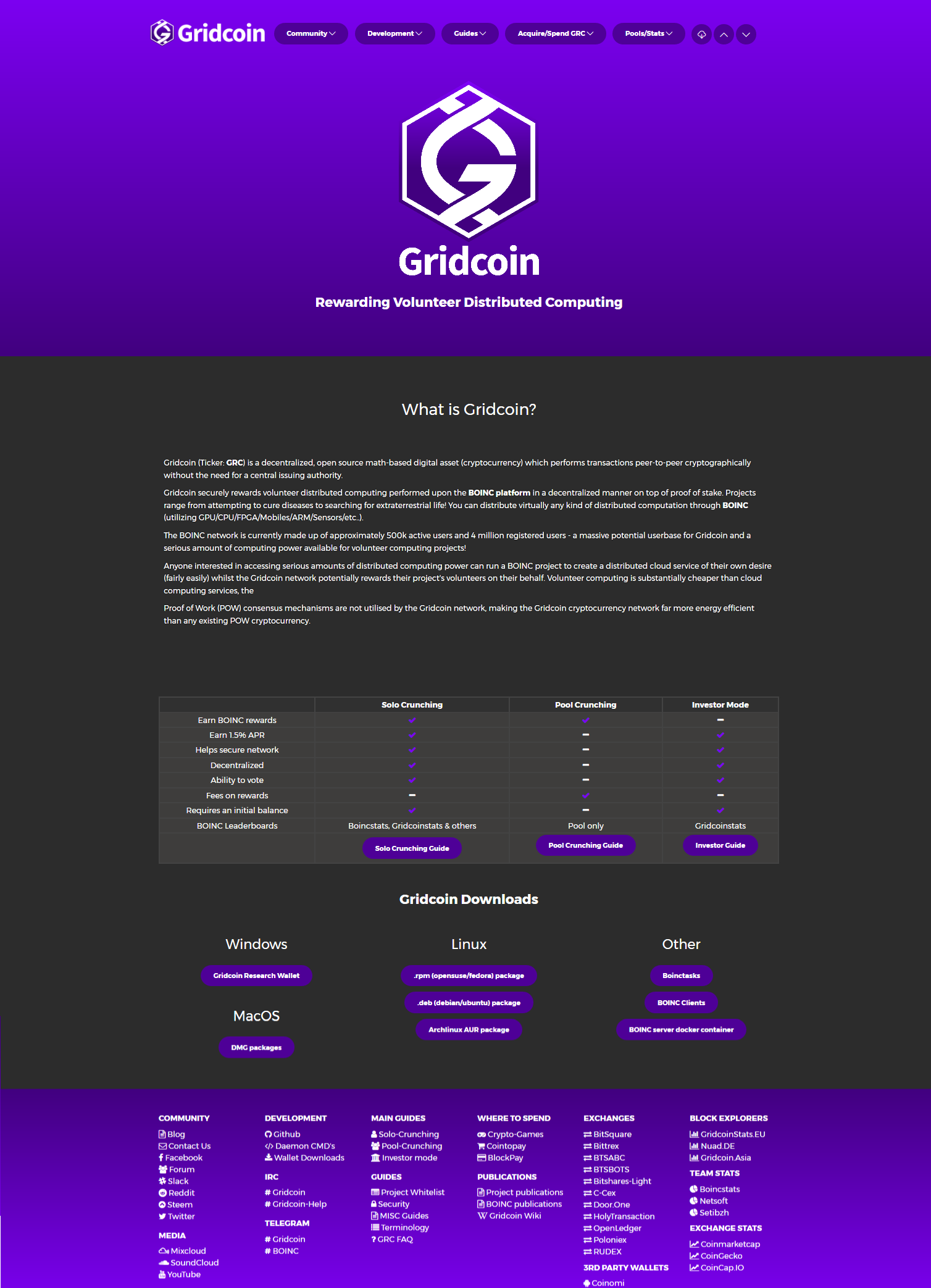 Thanks to barton26, peppernrino & everyone in the slack web-dev channel for helping create the latest version of the gridcoin website.
Do note that the above image was spliced together through multiple screenshots, it's best viewed directly.
Change log:
Migrated from grctest repo to gridcoin-community repo (better organization & less centralization).
New logo & colour scheme used throughout the website.
Solo/Pool/Investor mode advantage/disadvantage section summarized in table format. This is far simpler and less wall-of-text-y.
New download links for Mac OS (Thanks acey!)
Boinc server docker repo added under 'other' downloads.
Header and footer contents updated.
Blog added.
Contact us page added.
Door.One added to exchanges header/footer (we'll have compatibility through open.grc).
Have any further suggestions or want to help development?
Please head on over to the gridcoin-site community repo on github & get submitting issues and or pull requests!
---
Best regards,
@cm-steem