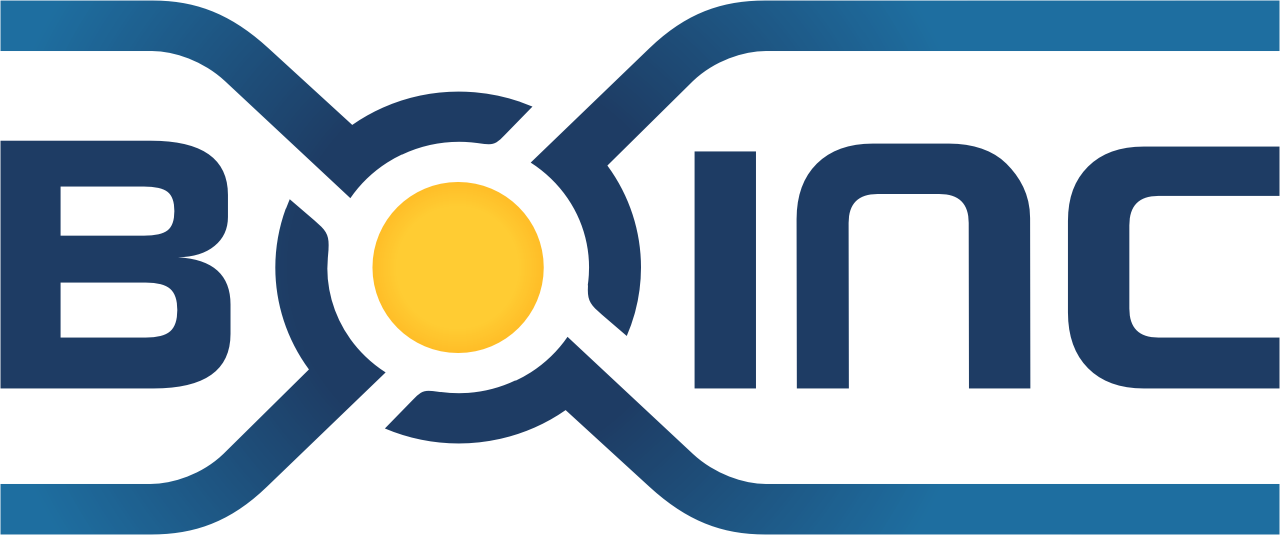 Comparing BOINC User XML data serialization methods
I've been working on converting BOINC project user XML GZ extracts to more desirable data formats, utilizing xmltodict to simply convert the XML to a dict in Python then outputting to JSON, MSGPACK & ProtoBuffers.
Let's start by comparing file sizes!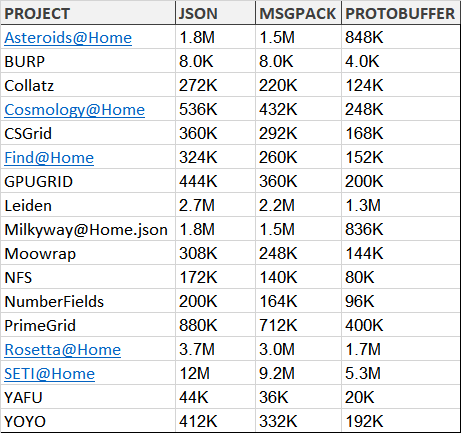 It's interesting to note the difference in file size between the three data serialization formats - the clear winner being Google's protobuffer!
Now let's compare how long it took to read the files from disk: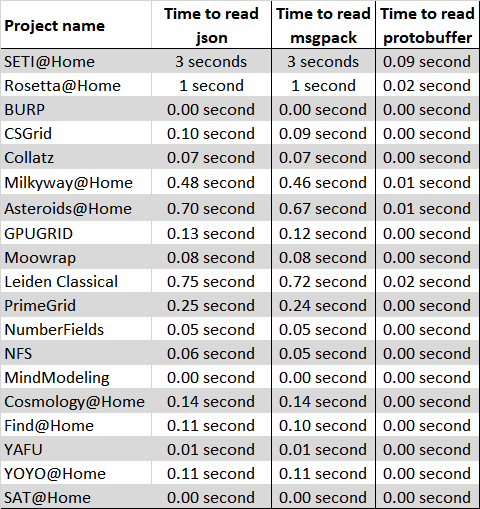 This was performed on a low power laptop with an SSD, it's clear from the above stats that ProtoBuffers are the winner, followed by MsgPack then shortly after JSON.
---
You can find the constructed data formats within the GRC HUG REST API Github repo.
Have any questions or suggestions for alternative data serialization methods, please do reply below!
Best regards,
CM.