Sun flower is an annual herb.
It in the morning and evening, his flowers are closed, and the flowers are only opened during the day, so they are called sunflowers.
Many people think that the sun flower is golden, because golden yellow is the color of the sun, but in fact, the sun flower has a variety of colors, such as white / purple / red / orange / golden / and so on.
Planting sun flower offen use idea is the cutting method.
As long as you cut the growing sun flower, put it in a flower pot or soil, it will grow its roots and grow one quickly.
which do not require special care, it can easily survive.
Among the flowers, they are the most easily cutting inserted planting flowers.
The cultivation of the sun flower, among the flowers, the sun flower is the flower that is the easiest to feed, and the gardener who just started can also feed.
There are very few pests and diseases in the sun flower, mainly to control aphids and scale insects. Go to the flower market to buy the medicinal herbs and spray some.
The requirements for water are not high, and there is an average of 2 to 5 times of water per month.
Sun flower likes light, does not like dark/wet environment, so it does not need shading treatment in summer. Its optimal growth temperature is 20-35 degrees, so if it is not particularly high temperature, it does not need special management. .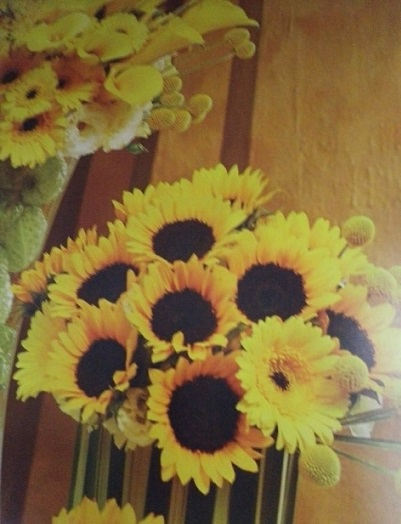 太陽花是一年生的草本植物.
早上和晚上,其花朵是閉合的,花朵只有在白天才打開,所以被稱之為太陽花。
很多人以為太陽花是金黃色的,因為金黃色是太陽的顏色,但其實,太陽花是擁有很多種顏色的,比如白色/紫色/紅色/橘色/金黃色/等等.
太陽花的繁殖,最常用的是扦插法,只要你將正在生長的太陽花,剪下一個枝條,放在花盆中或者土壤中,它就會自己長出根系,並且很快的長出一小片,並不需要特別的去照料,就很容易的可以存活,在花卉之中,是最易扦插成功的一種花卉。
太陽花的養殖,在花卉之中,太陽花是最容易養活的花卉,一般剛入手的園丁也能養活。
太陽花極少出現病蟲害,主要防治蚜蟲和介殼蟲,去花卉市場購買護花神藥劑,噴洒一些些即可。
對水的要求也不高,每個月平均有澆2~5次的水,便可以了。
太陽花喜歡光照,不喜歡暗/濕的環境,所以在夏季並不需要遮陰處理,它的最佳生長溫度是20-35度,所以若不是特別高的溫度,是不需要特別去管理的。