Mulberry leaf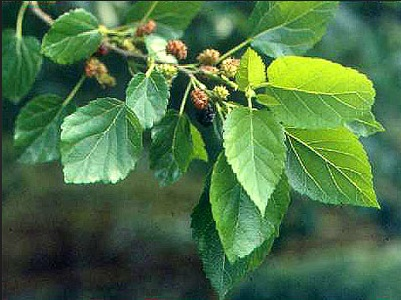 in my country.
When we was in elementary school.
In the second to fourth grades of elementary school,
Will definitely raise the silkworm baby,
Silkworm baby eat mulberry leaves.
The mulberry leaves should be air-dried, too much water, the silkworms baby will diarrhea to death.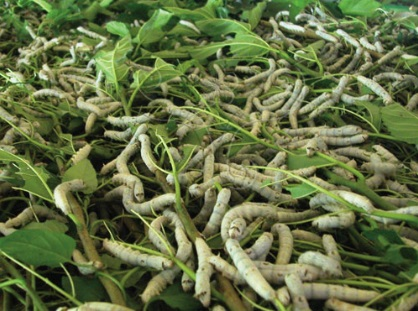 Mulberry leaves are also a kind of medicinal material in China, which can clear away heat and detoxify, clear liver and improve eyesight, lower blood pressure and lower blood fat.
The fruit of the mulberry tree can be used for soaking Mulberry fruit wine..
When I was a child, grandpa bring me to the mountains to pick Mulberry leaf and fruit.
Mulberry fruit make Mulberry fruit wine,
Unfortunately,
that time, I was young and can not drink it.
The ripe fruit is black and can be eaten directly.
When I was a child,
I had planting one Mulberry at home.
My grandfather and I dug it up planting at home from the mountain.
I never took care of it. It grew bigger and bigger.
it grows out the roof wall, there are too many fruits fall to the ground, and finally it was cut off because of the neighbor's protest.
Its fruit is very lush, and it is easy to fall on ground...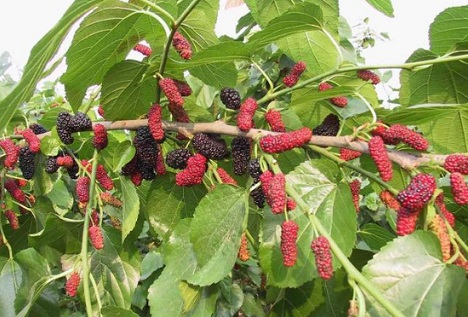 Data reference
Chinese Medicine Resource Network http://www.tcmdoc.cn
National Museum of Natural Science http://edresource.nmns.edu.tw
Daily Headline News https://kknews.cc/zh-tw/health/lzlob.html
桑葉
在我的國家.
讀小學的時候.
在小學2~4年級的時候,
一定會養過蠶寶寶,
蠶寶寶吃的就是桑葉.
給蠶寶寶吃的桑葉要風乾,過多的水氣,蠶寶寶會拉肚子至死.
而桑葉在中國,也是一種藥材,可以清熱解毒、清肝明目、降血壓、降血脂..
桑樹的果實可以泡酒,小時候曾和爺爺去山上採果食來泡酒,可惜那時候年紀小,沒有喝它.
成熟的果實是黑色的,可以直接食用.
小時候,家裡有種一顆,它蠻好種植的,我和爺爺從山上挖了一開來種,從沒去照顧它,它就越長越大,因為長到屋頂牆外,果實太多,每次都掉滿地,最後因鄰居的抗議而砍掉了.
它的果食很茂盛,且很容易的自行掉落...
資料引用自
中醫資源網 http://www.tcmdoc.cn
國立自然科學博物館 http://edresource.nmns.edu.tw
每日頭條新聞網 https://kknews.cc/zh-tw/health/lzlob.html