Quit blocking my sun, would 'ya please
Maybe you bots are getting just a little weary
of all those shots from Loutraki
looking across the Gulf towards the city of Corinth
that I've been posting these last many months.
Well, then, calm yourselves
because here I am in Corinth
and the view is back the other way.....
across the Gulf towards Loutraki!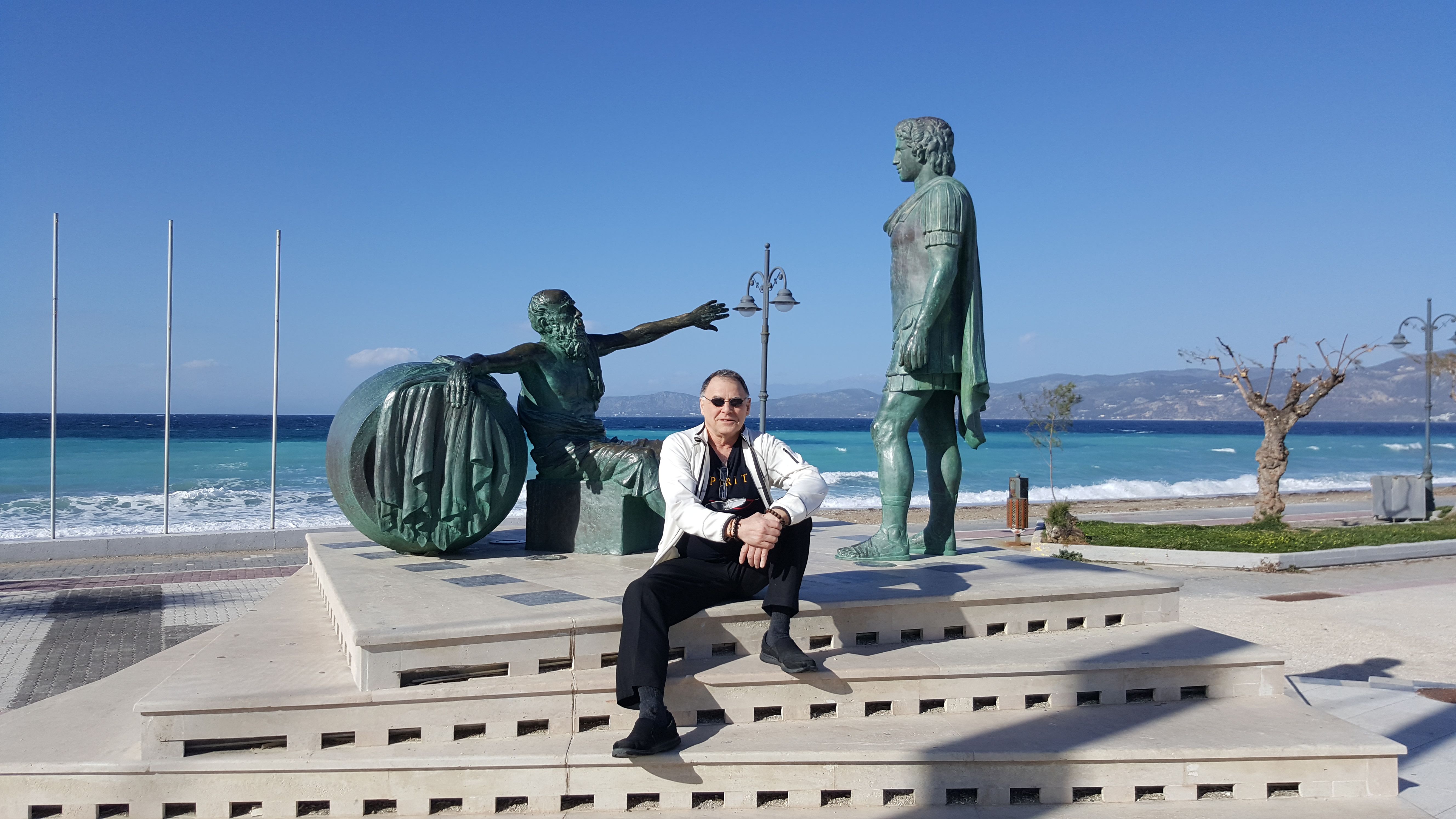 Can you guess who are those fine specimens behind me?
Yup, you guessed it!
That's the old Cynic, Diogenes
(who lived in a barrel LOL)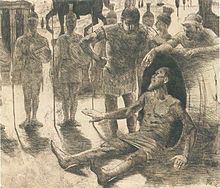 image: en.wikipedia.org
telling the pompous young Alexander the Great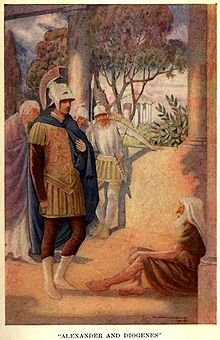 image: en.wikipedia.org
to get the f*** out of the way
and quit blocking his f'ing sunshine!

Some of the interesting things I've learned since having my interest piqued yesterday when I discovered this memorial of the famous meeting between Diogenes and Alexander, in Corinth, so many centuries ago:
as a young man, Diogenes worked for his father, Hicesias who was a bank(st)er
the two of them got busted for debasing the coinage (adding more and more base metal
to the silver denarius coin was probably one of the major contributing factors
to the fall of the Roman civilization some centuries later)
apparently the shock of his fall in stature was enough to goose the young Diogenes
into a much more philosophical lifestyle. He became probably the first of the "Cynics"
Diogenes spent time as a general "pain in the ass" on the Athens philosophy scene,
harassing other established philosophers such as Plato and Socrates
he became known for eschewing pleasure, eating and drinking wherever he chose
(such as in the marketplace where it was taboo), and masturbating in public.
he also became known for stunts, one of which ws to carry a lamp around with him
in the daytime and saying he was "looking for an honest man"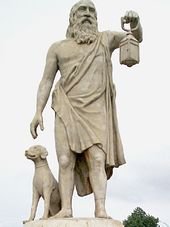 image: en.wikipedia.org
later, Diogenes was captured by pirates, sold into slavery, and ended
up in Corinth (across the gulf from me LOL)
when Alexander the Great stopped in Corinth on his way
to conquering the world, he asked to meet the famous cynic Diogenes
Alexander reportedly asked Diogenes if there was anything he could do for him.
Diogenes responded that he could step aside and quit blocking his sunshine!
Alexander is reported to then have said to his followers:
"If I were not Alexander, then I should wish to be Diogenes."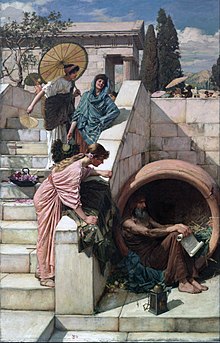 Diogenes Sheltering in his Barrel
by John William Waterhouse

ouzo and out,
@onceuponatime
(who, if he were not onceuponatime, would surely wish to be @twiceuponatime)