This is a gratitude entry hosted by @tojukaka and this entry seeks to show to the world how grateful I am to God almighty.
I was just going through my feed this morning when I came across a post from @tojukaka which talked about gratitude to God. He illustrated his grateful heart with a testimony of a safe journey he had when it seemed like the journey wasn't going to be safe after all. It inspired me to come out with my own piece of gratitude (not just for the money involved but because my life is a testimony).
Like most of my posts here about me, this one will center on my B.Sc degree. Yes, it seems I'm too overwhelmed by that feat and truly I am. Maybe because I happen to be the first graduate in my family or maybe it's because of the level of pains and tears I had to go through to get it.
So today, I want to return all thanks to God for seeing me through four academic sessions in university of Uyo especially in the department of economics. Those who have been to Uniuyo would understand this better.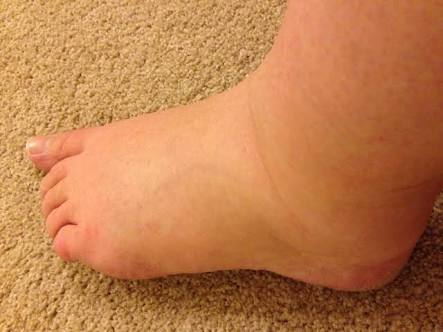 Image source
In my stay in school I came across various challenges and among them was when I had a swell on my left leg. I happened to be one of those people who do not believe in spiritual attacks because I believed in "what I do not know cannot know me" but that wasn't to be.
I woke up one Thursday morning while in my second year in school only to find a reddish spot on my left leg but I didn't take it important since the pain accompanied with it was minute. On a second glance at the previous day's event I recalled being with my friends in school but I was just moody and so didn't join up with them to play football so where did the swell come from?
Friday morning and the swell had increased with the pain as well but I still went to school. While in school I started running temperature so I had to tell my friends about it and my mom too. Both parties said I had stepped on poison (be it mine or for another person) but trust me I never took any of it serious; to me it was just a normal pain that wanted to be stubborn.
To cut the story short, I missed school for 2 weeks trying to treat that minor illness and had to stay with a herbal practitioner for the said time just to get rid of the poison. This story seems like a joke but, from stories I heard, it is rare to survive stepping on a poison except God is with you.
Well, God was with me and still is with me. So I want to return all thanks to him for giving me the opportunity to be alive today and to survive that death trap. He is indeed faithful and able.
Thanks @tojukaka for bringing up this gratitude challenge. More coming