Why I'm Grateful for Steem and Splinterlands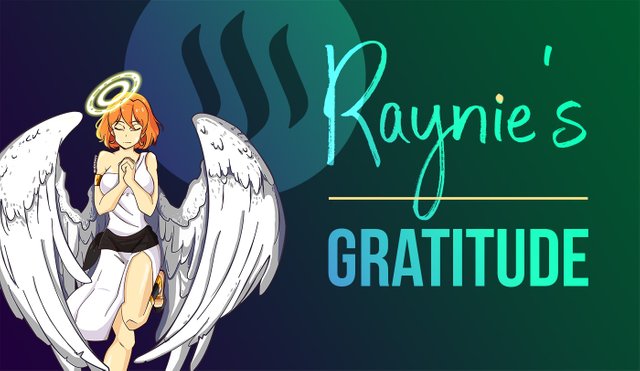 Ok, Guys!
I was tagged in a Gratitude Challenge. Thank you, @Clove71!!! And thanks @theycallmedan for thinking of the idea.
LOL.
I do not normally do the challenge stuff, chain letter, or "blow on a leaf 3 times and magic money will appear in my bank account if I tag 10 people in 5 minutes" sorta stuff-- but this one seems to be fun! I mean, why not? I have a lot to be grateful for!!! So here it goes!
First off, I want to say that I am very grateful for @Goldmatters who bought my Gold Foil Archmage Arius earlier today for $1000 in Steem!!!! Woot!!! I am also very grateful that Steem is low right now, which means that when it goes up..... I made extra $$$! So cheers for both @Goldmatters and for Steem!!!
I am very extremly gratfeul for @yabapmatt and @aggroed for creating Splinterlands!!! And also for hiring my cool sweetie @nateaguila for all his hard work, designing stuff for the game. I am very grateful for all of the Team Members, they work so damn hard! Especially @Clove71 for all her awesomeness!
Even though I'm grateful for Steem overall, I'm going to focus on Splinterlands.
Splinterlands ...... what has it done for me? Why am I so grateful? Well, let me share with you why.
I have been medically diagnosed with Mental Disorders. I have OCD, ADHD, Severe Anxiety, Social Anxiety, and Bipolar Depression.
Playing this game helps me so much! Instead of thinking and worrying about stuff that could happen in the future, I just concentrate on getting through each day, unmedicated.
I am re-training my brain. I feel more in control, and I am trying to be more social by posting, commenting and chatting in Discord, Splintertalk etc. It helps me, because I can just walk away from it all if I become too overwhelmed. Splinterlands has a lot happening, and it NEVER gets boring. There is always something to do: battle, daily quests, tournaments, rankings. Always new rules and strategies to learn! In a way, it's a distraction for my brain to just shut off all the craziness and just play and have fun.
I have a special shout out to @pladozero for helping me out with his maxed cards! And of course a special thank you to @nateaguila for getting me hooked on playing this game and putting up with all of my craziness!
So yep, I am Raynie. I am a tad bit crazy, and I love Splinterlands and Steem!
I don't know who to tag...... I guess I will pick:
@jarvie @bubke and @vaansteam
I will send you 5 Vampires each lol.
~Raynie!