No matter who you are, no matter where you are, does not matter what your current circumstances are, the magic to inspire yourself with gratitude will change your entire life!
I have come across a lot of people in the worst imaginable situations who have changed their lives completely by practicing gratitude. I have seen miracles taking place where there seemed to be no hope. Even have seen those in poverty become prosperous, and have seen people in depression turning into joyful and fulfilling lives.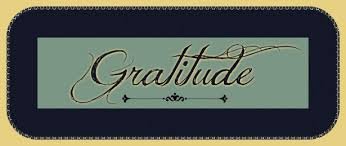 Practicing Gratitude can magically turn your relationships into joyful and meaningful relationships, no matter what state they are in now. Practicing Gratitude can miraculously make you happier so that you have the money you need to do the things you want to do. It will improve your health and bring a roll of bliss beyond what you've ever felt before. Thankfulness will work its magic to expedite your career, boom success, and bring about your dream job or whatever it is you want to do.
In short, whatever it is that you want to be, do, or have, practicing gratitude is the way to inherit it. The positive influence of gratitude turns your life into gold!