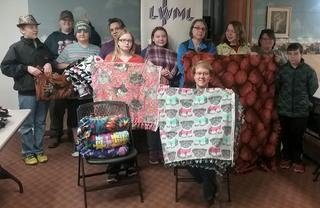 In January, a group of youth and parents got together to make no-sew fleece blankets for dialysis and cancer patients.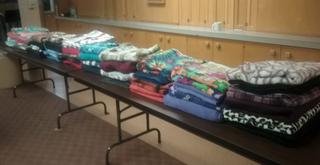 The project begins with a shopping trip to purchase fabric. I bought enough fabric to make 30 blankets. I like to choose a variety of prints for the tops and a matching plain color for the back.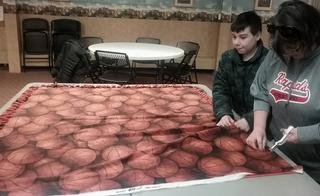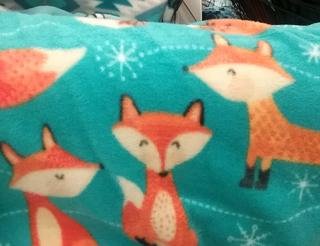 When people come for dialysis or for cancer treatments they get to choose a blanket. So I provide a variety of themes: cats, dogs, coffee, hunting, camping, and sports as well as plaids and flowers. Hopefully everyone will find something that they like when they choose their treatment blanket. Here you see a cute fox print and basketball print.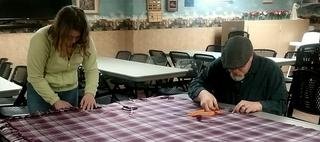 As we begin to make the no-sew blankets we lay out the fabric with the print and plain fabric together matching up the edges all around trimming where needed. We also cut a 3 inch square out of the two bottom corners as it won't be needed as we cut the strips on each side.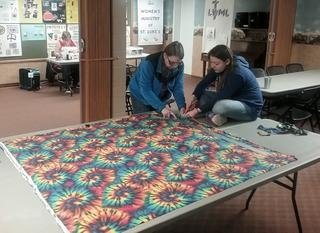 Then we proceed to cut 3 inch strips about 1 1/2 inches wide around three sides of the fabric.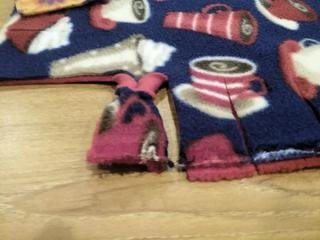 Here is a close-up of the cut strips and one of the "ties", we actually don't tie them.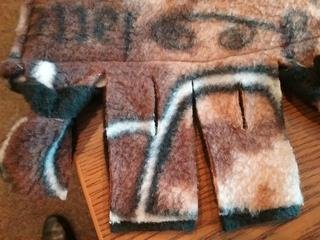 Instead we cut a little slit in the fabric about a half inch from the top of each strip and then flip the fabric up through the slit.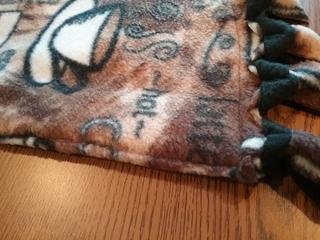 We only make the fringe on three sides and instead sew a finished edge on the top so that while the patients lay still getting their treatments they don't have the fringe in their face.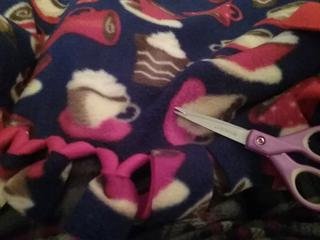 Making the fringe in this way also makes a nice chevron pattern around the blanket edge.
Currently the sewing is being done to finish the blanket top edges. After they are all complete we will bless them at a church service and then deliver them to the Cancer Center and the Dialysis Center. I'm grateful that our youth and parents see this as a worthy project to help others during a very difficult time in their lives. The blankets add warmth to the body and the heart.