It was again a bit gloomy and windy Thursday. I was (since Tuesday) wearing my thick blazer and walking on my way to the office. It was still early and I still have enough time, so I decided to go to the Union Bank ATM to withdraw my nanay's pension. As I was getting close to the premise, I saw two Senior Citizens who were already in line waiting for their turn. I went there and I was 3rd in the queue. I looked at my cell phone (I don't have a wrist watch that's why) and I only have 20 minutes more.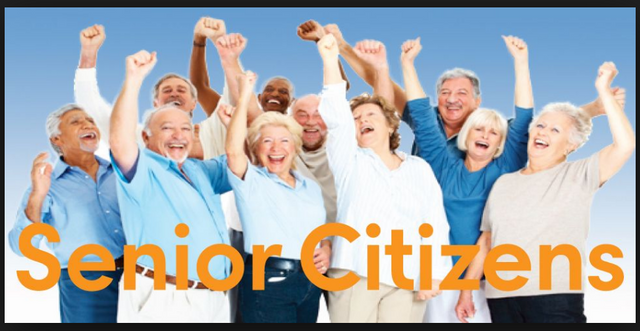 Image Source(direct link to img)

(Photo is printscreen shot using snipping tool)
When it was finally my turn, I saw a tall Lolo there standing. I thought he was already done withdrawing his pension. But I was surprised when he came near me after getting the money dispensed by the ATM. He asked me gently to assist him to withdraw his money. I knew I had barely 10 minutes more, but I obliged without hesitation because I saw Lolo was alone and he looks so tired. I helped him withdraw his money. The ATM only dispenses P2,500.00 and he have a total of I think P7,000.00 + (I'm not sure of the exact amount already because I was thinking at the back of my mind, I'm going to be late for sure). I was really panicking because the second try, I inputted the wrong pin. I praise and thank God that I was able to withdraw the amount he asked me to withdraw. He was so relieved and so happy that I was there to help him. He gave me a very sweet smile and a very warm "thank you, anak". It felt good to me to see him walk away.
Then another Senior Citizen next in line again smiled at me (this time a Lola) and she asked me to help her withdraw her money too. I no longer thought of the remaining time left for me to go to the office. I once again obliged without hesitation because I saw that she was also alone. And then there was already a long queue, so I asked her pin and helped her withdraw her pension. I also did it twice because she also has a total of P5,000.00 +. She showed me the handwritten pin & told her not to show it that way because there's a CCTV camera there, so I just told her to show it to me later when I was doing the second withdrawal. To cut the long story short, she also gave me her sweetest smile with a soft thank you. She knew that I was going to work so she's a little bit shy when she asked me to help her.
I feel so good that morning and what a way to start a gloomy and windy day. :-) Right after helping those Lolo and Lola, I braced myself and I ran as fast as I can to the office. I still need to beat that time! It is already 2018 and one of my goals this year is that not to have a tardy record on my DTR. I praise and thank God that I was able to be in the office on time. Yes, I was sweating because my blazer was really thick.
I will never forget the happy faces of those grandparents a while ago. It was worth more than 1,000 SBD. :-) Those "thank you, anak" coupled with sweet smiles are priceless. :-)❤️ It is, indeed, more than enough for me to be grateful for this day. I miss my own Lolos & Lolas (both father and mother sides). I am thankful that I met them this morning. :-)❤️
Glossary
Anak - Tagalog or Filipino term for my child
Lola - Tagalog or Filipino term for grandmother
Lolo - Tagalog or Filipino term for grandfather
Nanay - Tagalog or Filipino term for mother
Tatay - Tagalog or Filipino term for father
I am @sashley a.k.a. shirleynpenalosa, a recipient of God's love, mercy and grace. ❤️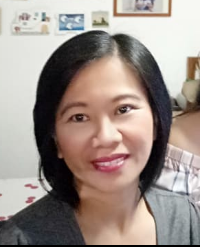 Have a blessed L❤️ve Month 2018 everyone :-)❤️
I am forever grateful to God every day of my life for giving me everything that I need and praise Him all the more for not giving me everything I want. To God be all the honor, praise and glory ❤️ :-)
@surpassinggoogle is such a generous person and has a very big heart for all of us here. Please support him as a witness by voting him at https://steemit.com/~witnesses and type in "steemgigs" at the first search box.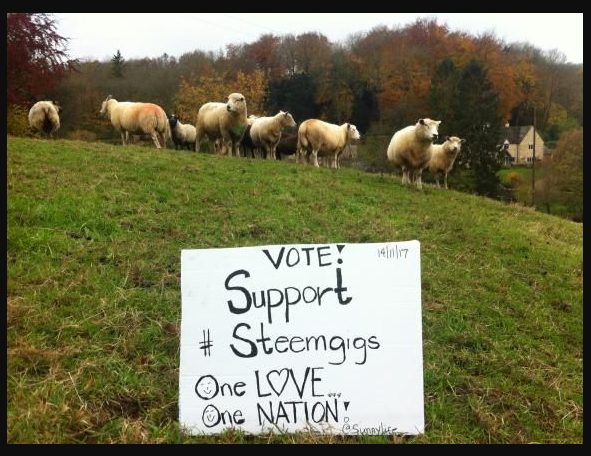 (Photo credits: from sir @surpassinggoogle's post footer)
If you want to give him witness voting decisions on your behalf, visit https://steemit.com/~witnesses again and type in "surpassinggoogle" in the second box as a proxy.
@paradise-found is a wonderful person, a very humble and generous encourager, let us also support him by voting and typing in "gratefulvibes" at the search box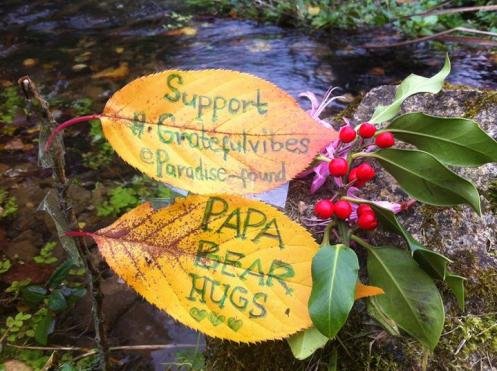 (Photo credits: mam @sunnylife)
Other good witnesses to recommend:
@yabapmatt
@teamsteem
@bayanihan
@jerrybanfield
@acidyo
@blocktrades
@curie
@cloh76.witness
@rcarter.witness
@reggaemuffin
@arcange
They need our support