150 STEEM ~ Graphics Design Contest: BandZ
Welcome to the Sponsored @MediaWorks Graphics Contest! Status: CLOSED. Winners will be announced soon!
Start Time: ~11 PM ET, Thursday
End Time: ~11 PM ET, Monday
BandZ is sponsoring a graphics design contest here on Steemit!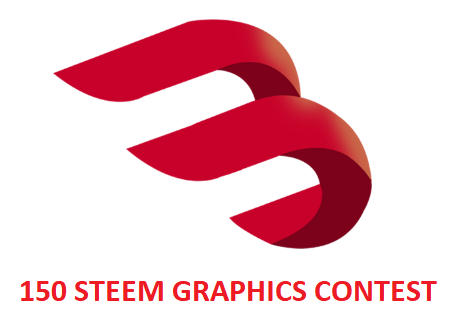 Prizes: 115 STEEM + 35 Bonuses

1st Place: 22 STEEM
2nd Place: 17 STEEM
3rd Place: 14 STEEM
4th Place: 13 STEEM
5th Place: 11 STEEM
6th Place: 10 STEEM
7th Place: 9 STEEM
8th Place: 7 STEEM
9th Place: 6 STEEM
10th Place: 6 STEEM
11th - 45th: 1 STEEM Bonus

Deadline: 96 Hours
Imagine being able to trade bandwidth/Internet just like any other cryptocurrency.
BandZ is a P2P extranet infrastructure protocol designed to serve a global market of smart devices. BandZ aims to redistribute the internet via decentralizing bandwidth access. BandZ enables users to share the bandwidth/internet services via blockchain technology.
The internet enabled blockchain and now the blockchain will enable the internet.
BandZ will offer a range of decentralized services from bandwidth sharing to VPN tunneling, with other layers and WebRTC services planned for the future!
Decentralized Bandwidth
Blockchain is at the very frontier of technology. The only means of utilizing mass decentralization are communication networks – the internet.
BandZ will give the web a new range, depth, and identity. Decentralized bandwidth sharing means that each user can act as his/her own ISP. You and your ISP can sell/buy bandwidth with BandZ to companies or other individuals. By utilizing your mobile devices, you can create large areas of connectivity to improve your ISPs service reach and share in its profits.
Internet & Current Issues
The modern world of ISPs is strictly controlled and regulated by governing bodies, pigeonholing them into expensive fees for limited services. All natural monopolies exist because of a lack of optimal technology. When the right technology does come along, it makes the medium not only more accessible and cheap, but also ubiquitous. The same can be said for internet through our airwaves, and BandZ is on its way to helping that vision come to pass.
One use case is travel. Roaming fees are precariously expensive. This same data is offered locally at a fraction of the price. There is a clear opportunity for great, scaling efficiencies for both the user who gets farther and faster internet access and the ISP who can reach new customers in areas with little-to-no landline infrastructure.
BandZ & The Free Market
BandZ will give users the power to choose.
By sharing your internet, you can earn BandZ. These BandZ tokens can than be used to purchase internet/bandwidth and enterprise-grade security services from others peers on the network. This creates a free market in the truest and most liquid sense, where users can manage their internet use and pricing as the optimal equilibrium would dictate.
Questions About Bandz?
The best way is to just go and ask them directly!
Talk to the team here in their Telegram group.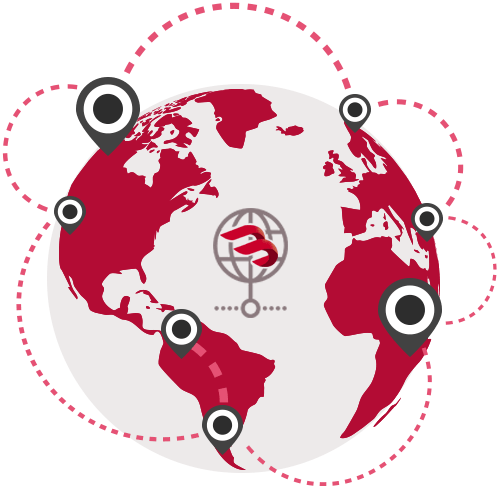 Graphic Information
Make a graphic that is relevant to BandZ as well as their goals. These will be images that may be used in their articles, or just to show their followers! Feel free to stick to the color schema of their logo, or create something totally unique. It can be anything! It can be users selling/buying bandwidth, a graphic depicting free exchange of bandwidth, or anything in between. A flyer, a logo, a comic, or whatever you feel will best represent BandZ in a graphic! As long as it is appropriate and relevant, anything goes. It can be humorous or technical. The most important thing is that your image is creative and original!
Contest Rules & Submission Information

Create a post with the graphic.
In the post provide a short description of what BandZ does and why you chose the design (mandatory).
Leave a link to BandZ.
At the end of your article, add the word "bandzgraphic2018".
Link your post in a reply here.
You will get a reply from @mediabot on your post to confirm that your submission was entered into the contest!


If you don't get the reply, don't worry. The most important thing is to leave a link to your post as a reply here. Feel free to let us know if your article did not receive a @mediabot confirmation, and we will look into it!
This is a demo of BandZ:
More Information & Resources:
Disclaimer: @MediaWorks makes no claims as to the legitimacy or operating procedures of contest topics. @MediaWorks does not offer any sort of investment advice. Please note, in the case that you receive a prize, your images may be used by the contest topic company.
Good luck to all the contestants!