Hello Steemians!
It has been a while since I post something on steemit. Life is not easy at times so there are things that needed to be prioritized. Now that I am back I would like to start using steemit again by joining a contest that is being hosted by @mediaworks and this is about graphic design contest by GRAFT.
Below is my selected design. This is a collaboration of different images which represents GRAFT itself. A world that is hussle free from any type of transactions such as using cash, crypto or credit cards. We all know that GRAFT has this brilliant idea of putting up together all various methods of payments. GRAFT is so flexible that it can assist you on how you want your transaction to happen.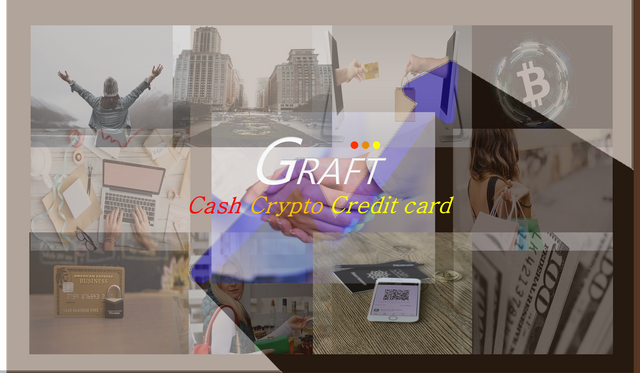 To know more about GRAFT watch the video below.
More Information & Resources:
"graftgraphic2018"