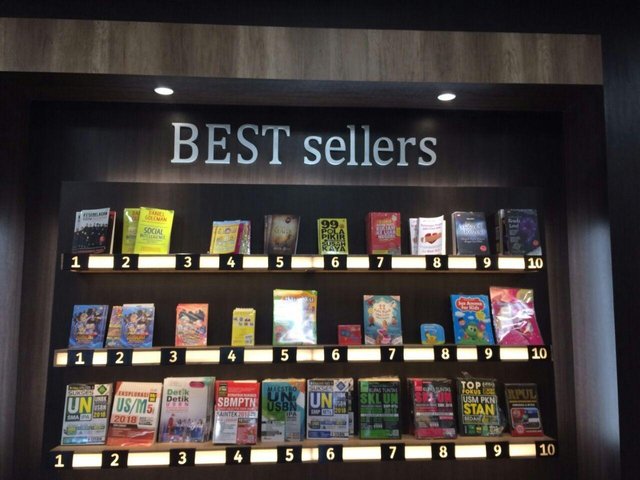 Happy satnite everyone....
In this night i feel bored to stay in my house, so i invete my niece to go somewhere, first i dinner with her in a good restaurant to eat my favorite good, after dinner i go to some place to search my book what want. And than i go to Gramedia to buy some book want want to read. Gramedia near in Lampineung, Banda Aceh,Aceh Indonesia. In Gramedia i see to much book. And in there i found any supplies between baby supplies, school supplies, and have to much the other to buy.
After i arrive the i see everywhere before i search what i want. I found something which a long time to i search in very where i not foaund, but in Gramedia i found it, that is so amazing...In Gramedia have a complete equipment, so will note lose out to go there..