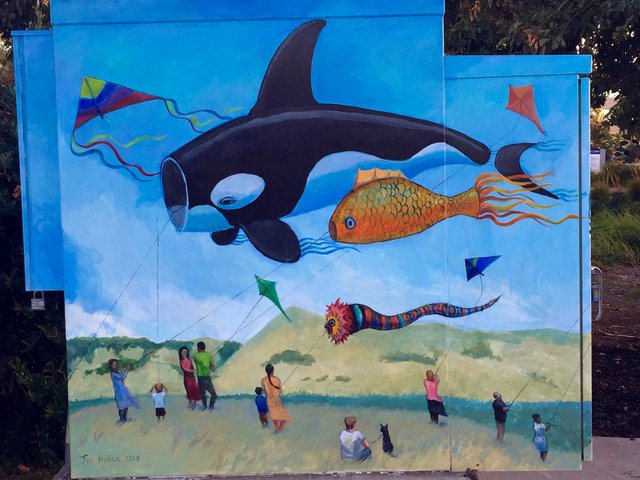 I found a couple more utility boxes decorated with murals. The first is by Jen Huber dated 2018. Our local park always has good wind for kites and there are people flying kites there almost every weekend. Jen's mural captures some of that kite flying action.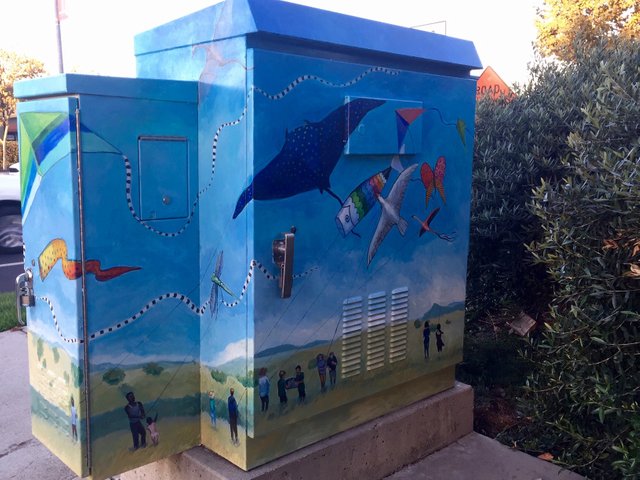 There is also a dragon! Nice touch Ms Huber.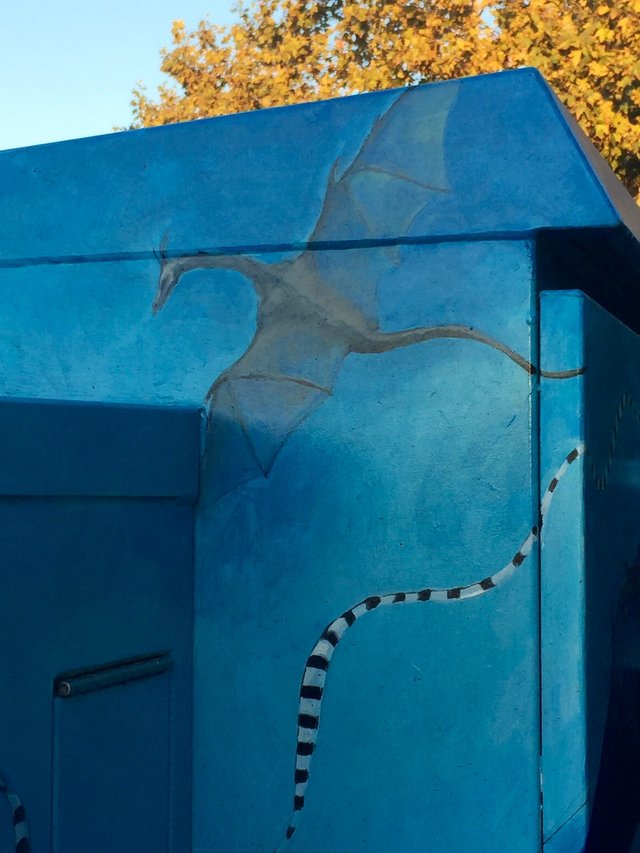 The second utility box is signed with the logo of a local private school - QL - which is Quarry Lane. This mural I think captures the nationality of all the kids at the school and what they like best about the park - basketball, bicycling, kites, bbq, football, walking your dog, the farmer's market.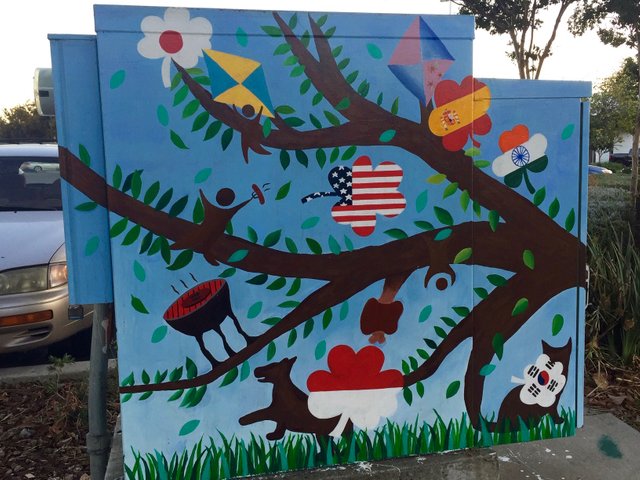 The flags are all on shamrocks because yes its Dublin.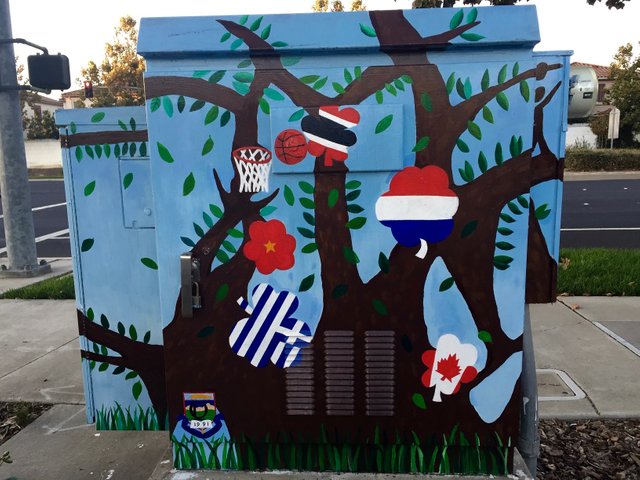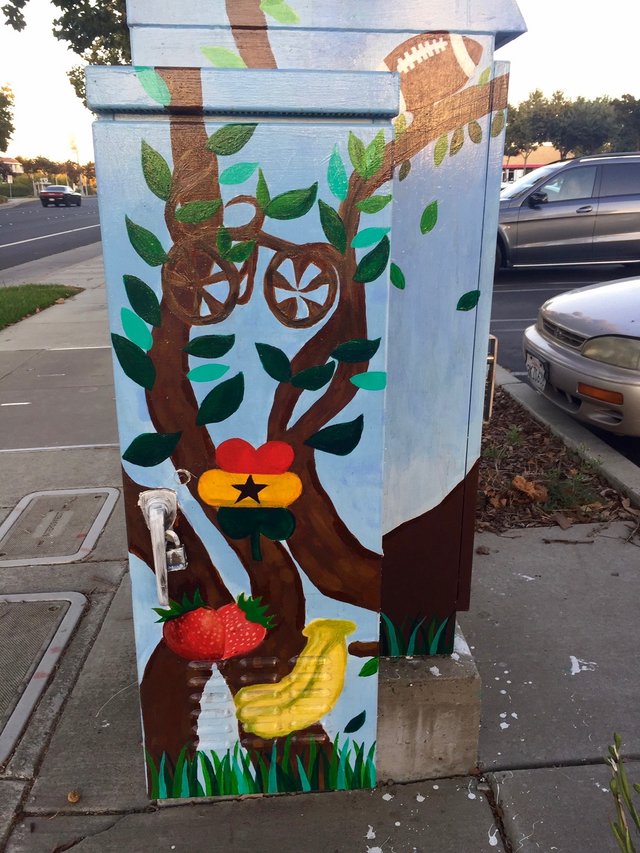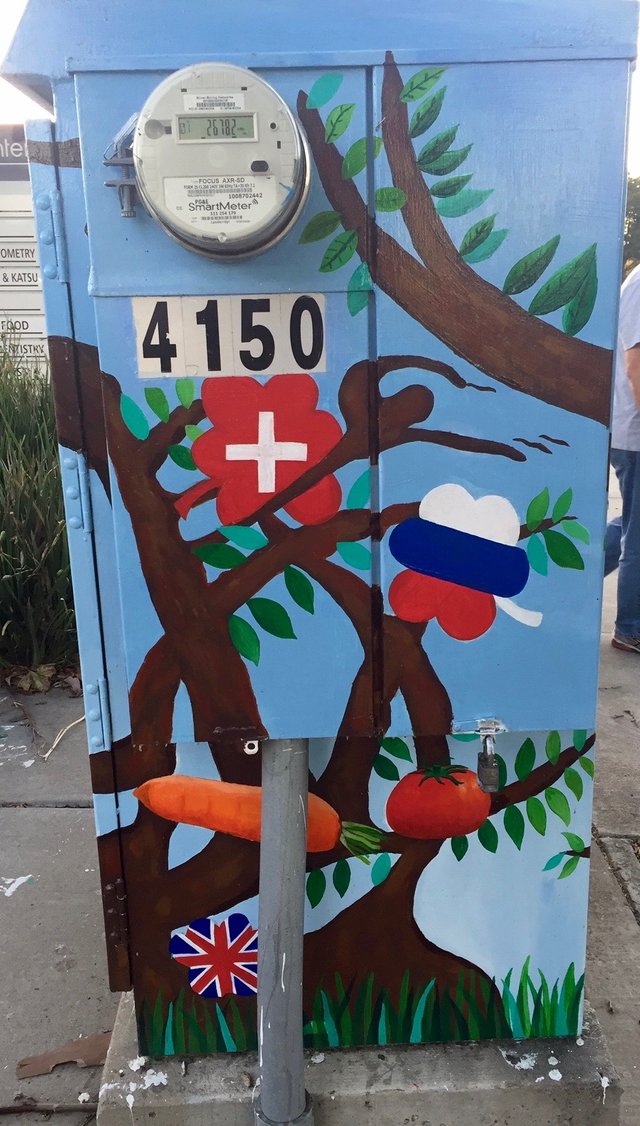 Bonus picture: again because its Dublin...the iron work on the rails of some of the bridges have green shamrock patterns. If you look closely, you can see the small stream below :)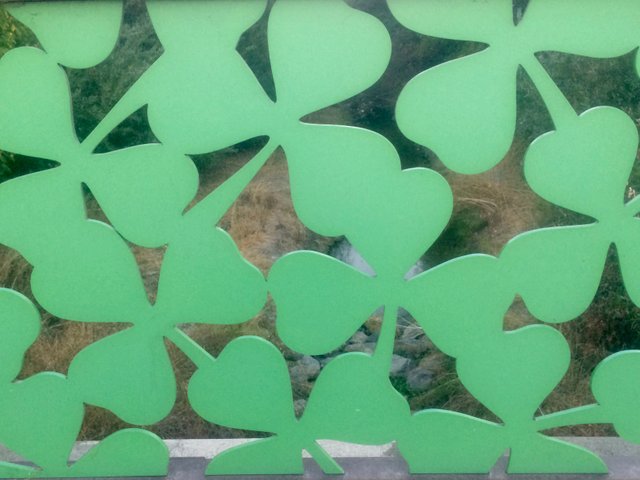 Dublin, California. October 2018. All photos original.