* I´m so happy *** (i made a sign just to show ;) *** Stencil/Graffiti on canvas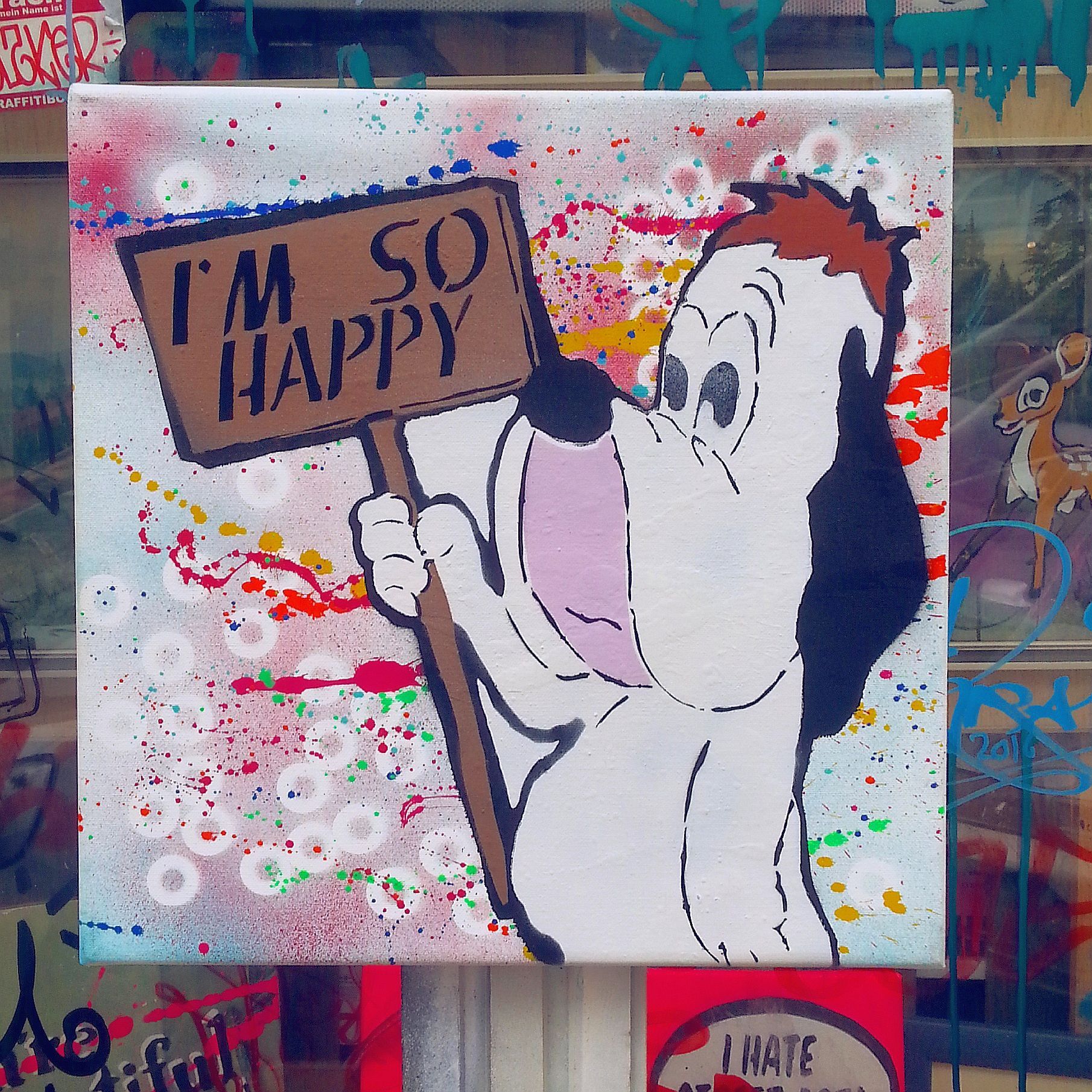 .
.
today i was #sohappy .....
. #......... #........ #........
i made me a new entrance/welcome sign for my graffiti store.
"Welcome in" ;)
Stencil on canvas 40*40cm - colors by #MTN94 & #MontanaBlack
.
One thing that made me happy this week was finding the #steembasicincome project,
a social experience/experiment platform that will "change the world" ;)
a great try & thank you for the effort
For more info travel to @steembasicincome
.
i would love to sponsor you if you help me with the fee ;()
.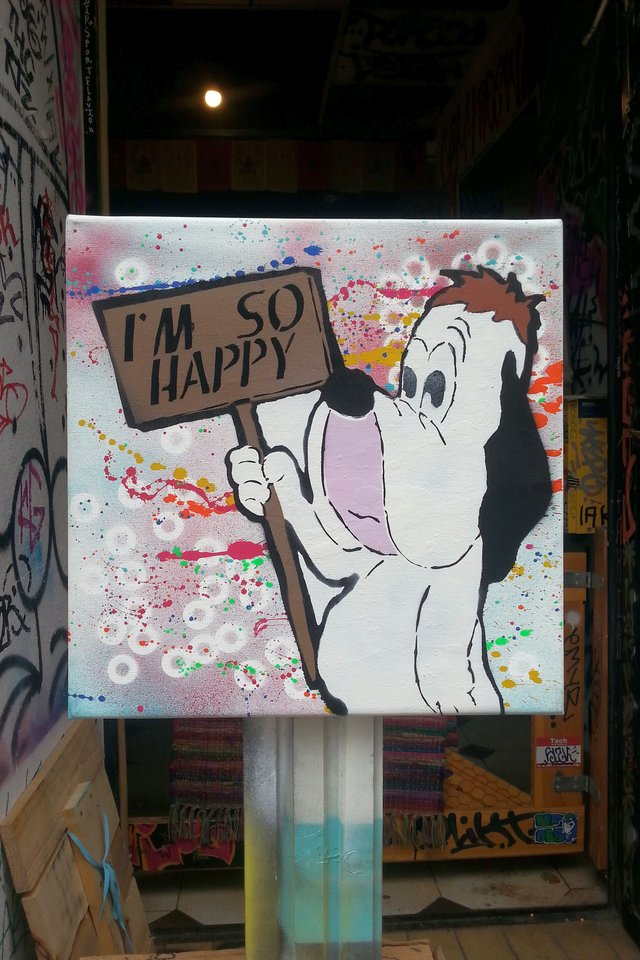 .
#art4steem project :
I will be selling my #artwork for #steem or #steemdollar / #steempower
to raise the outside value of the #cryptocurrency & my own account ;)
Please #upvote & #resteem this blog to #support the effort.
DM me @spraychilled for #enquiries, #prices will be appropriate-
See my blog for more details & information.
You can always visit me in my store, located in 1020 Vienna, for personal impressions.
Love&Greetings to @all #steemians.
.
!