*AngerManagement Donald* ****Stencil/Graffiti on canvas*******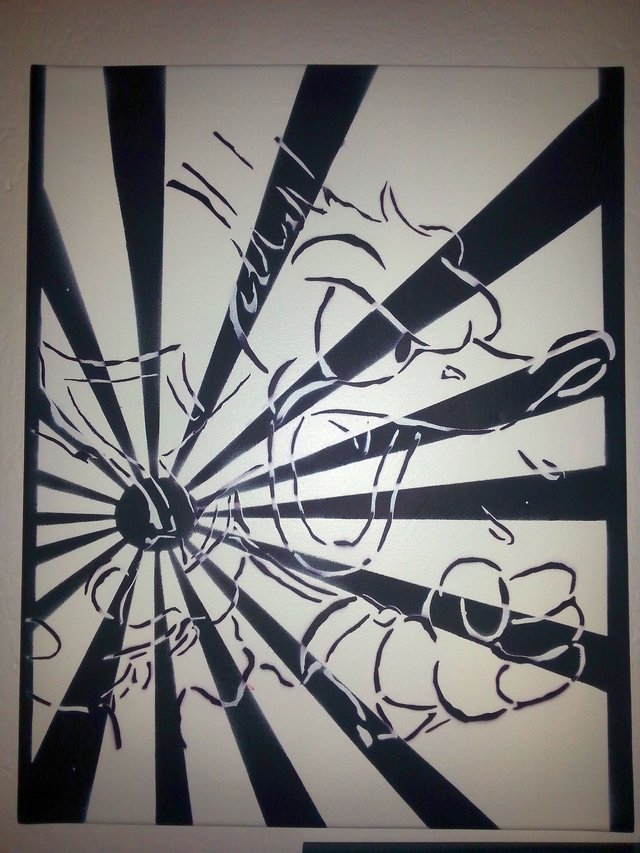 .
i know #DonaldDuck since my early childhood days & he was always my favorite #cartoon #hero.
His life was always #upsidedown , but in his old days he was raging a lot,
he was the frist choleric person i´ve ever seen (many #followed ;(
.
What happened now ?
Stencil on canvas 40*60 cm - BW
Coincident ?
Future proves past
re read DOtus crumbs !
#art4steem project :
I will be selling my #artwork for #steem or #steemdollar / #steempower
to raise the outside value of the #cryptocurrency & my own account ;)
Please #upvote & #promote this blog to #support the effort.
DM me @spraychilled for #enquiries, #prices will be appropriate-
Visit my blog for more details & information.
You can always visit me in my store,located in 1020 Vienna, for personal impressions.
Love&Greetings to @all #steemians.
.
!!