Still for 2019 Under Pressure, near to Wüna mural (Short Street Art #42), great trio with Aude Maeva, Maliciouz and Christina Mazzulla.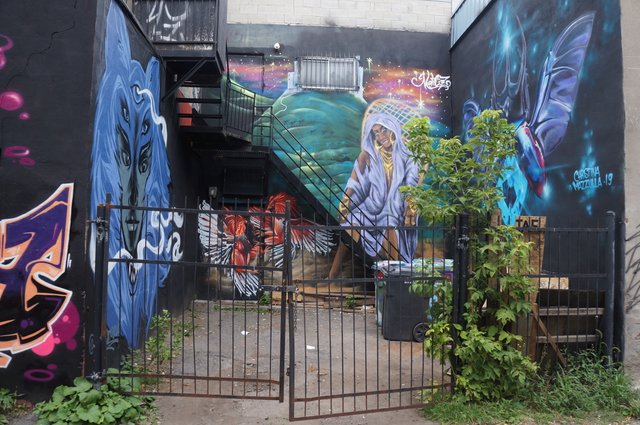 WHERE

On rue Sainte Catherine, Montreal.
Position on Google Maps
WHO

Aude Maeva
Based in Montreal, Aude Guivarc'h aka Aude Maeva is an independent motion designer and muralist known for her wolf design (as you can see in her portofolio).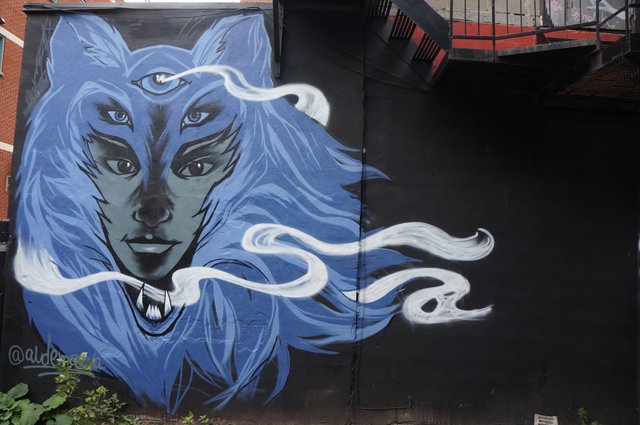 Maliciouz
Maliciouz is an visual artist from Haïti and based in Montreal too recognized for her Art Afro Urbain Contemporain.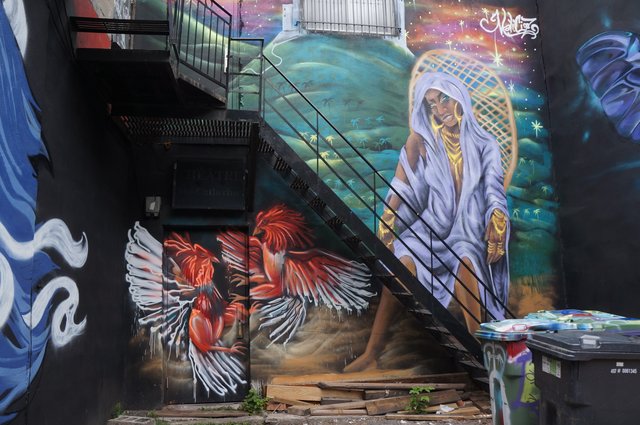 Christina Mazzulla
Based in Toronto, Christina Mazzulla is street artist and tattooist, graduated with a Bachelor of Fine Arts in 2012. She likes to use psychedelic pattern with wildlife and fantasy figures.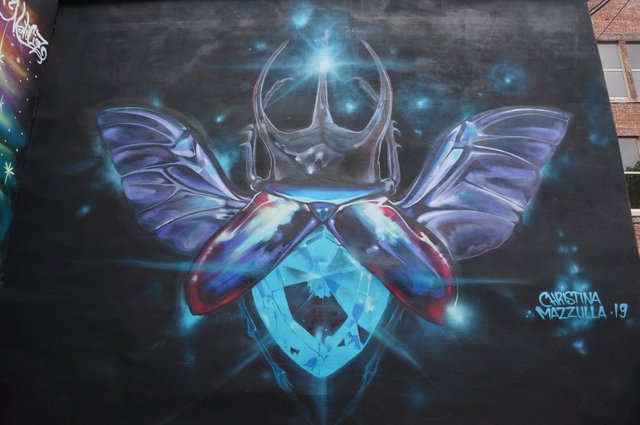 You can see her work for 2018 Under Pressure with Willy Wales on Street Art #156
WHEN

Sources

Under Pressure
Aude Maeva Instagram
Aude Guivarc'h Design
Maliciouz Instagram
Christina Mazzulla Instagram
My Old Posts about Street Art

#208 123KLAN (2019 Under Pressure), Montreal
#207 203 Crew (2019 Under Pressure), Montreal
#206 K6A Crew (2019 Under Pressure), Montreal
#205 Building Ma Patrie, Montreal (2019 Under Pressure)
#204 LTG & POM crews, Montreal (2019 Under Pressure)