All graffiti of Gomel - City landscape
Today I want to show you how you can miraculously change the sad city landscape with the help of beautiful graffiti. This object of street art is located on the wall of the building of the cinema named after Kalinin on the street Kommunarov, 4 (52.426111, 31.012778).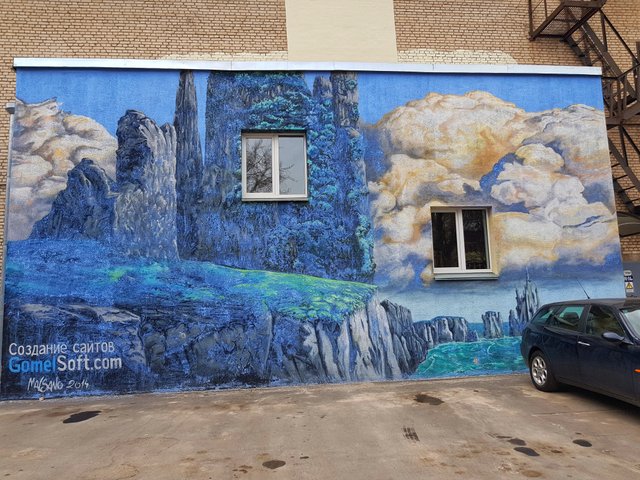 Street artist MalSano created his work in 2014, but time spared his work - graffiti of the mountain landscape and for four years the colors did not fade! The more such works will cover the gray city walls, the more colorful the world around us!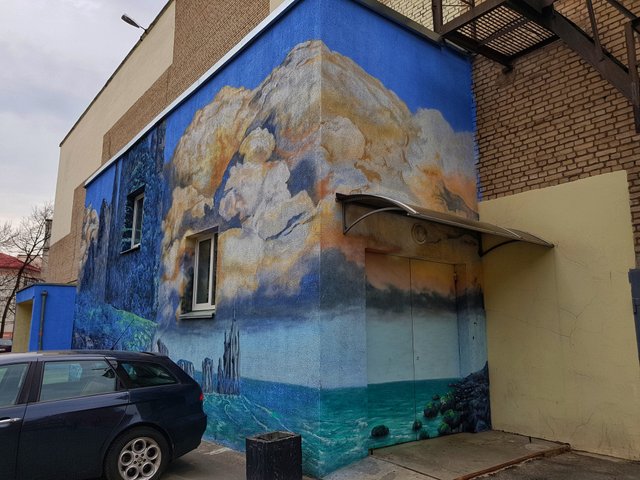 Photos taken with Samsung Galaxy S8.