UofL Notes taken in English Class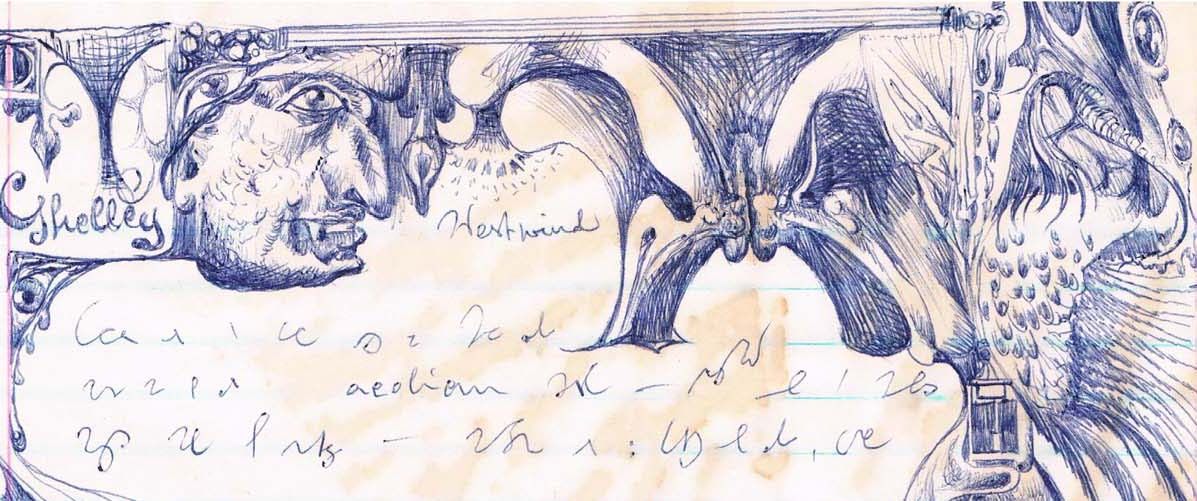 the images uploaded are quite large, right click them and select open in new tab to view larger size.
In case you are wondering about the writing: it's my own version of shorthand. I have not used it in decades, and frankly, I cannot even read it myself anymore!
I had often said that in my days at the University of Lethbridge, I rarely took notes. I did not see any use of it at that time, since based on the course outlines, I studied the subject in advance, and came to class already prepared to add my own 2 cents worth in comments - even prepared to argue.........
But just for looks, I did have my notepad open. I may have written down a few things, but for the most part, I was doodling. Checking through a pile of old papers, I found this - probably from a English or a Mythology class I took, around 1980 or so (we had some advanced classes where several departments were involved - they were called 'Colloquial Studies').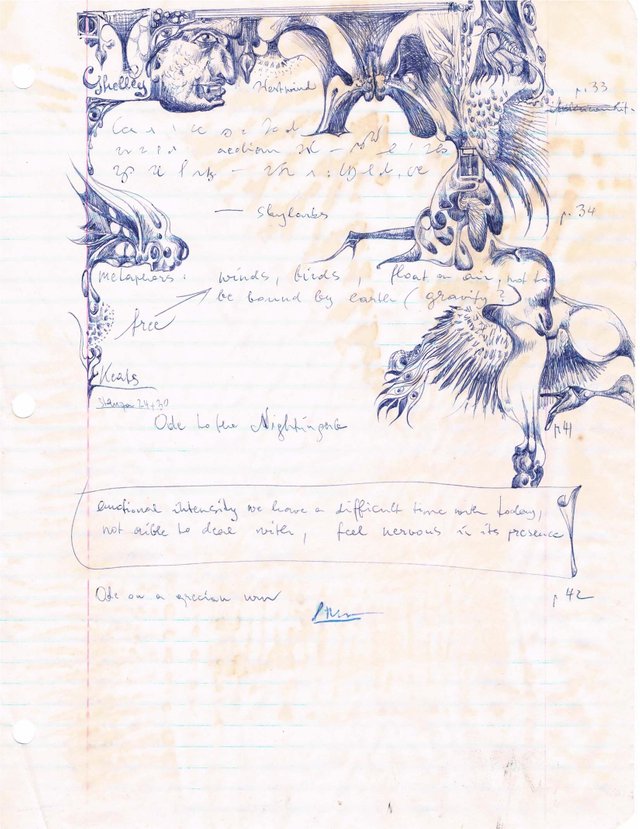 You may think (as many of my fellow students did) that I am just a goof - but the end results were that I graduated with a GPA of 3.96 out of 4.0, second highest in my class of 82.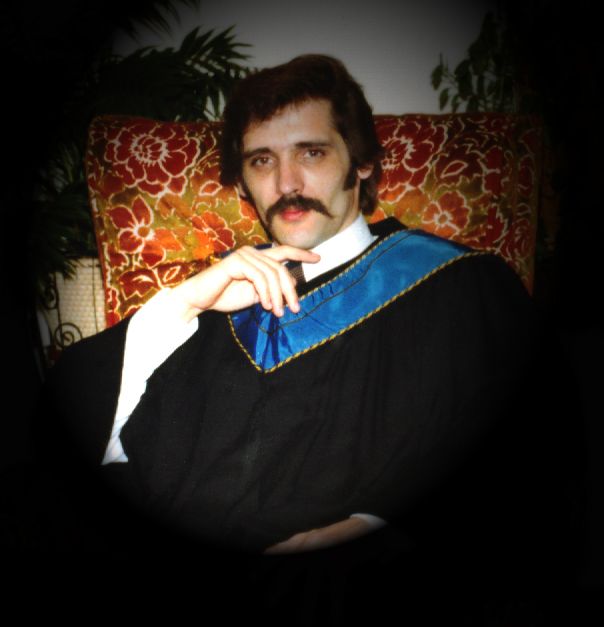 Grad 82 - University of Lethbridge
---