Numerous Polls Show Public Continually Losing Trust In Media And Government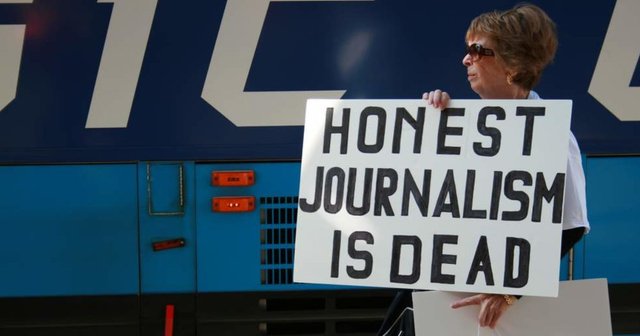 In general, a great number of people are continually losing their trust in the media to report on news stories in an accurate and fair manner.
Add that to a continued distrust in the government, American leaders, and American people, according to various Gallup polls. People are continually finding that they cannot rely on mainstream institutions to give them honest information, and they are increasingly going elsewhere to look for alternative sources of information.
It's suggested, by the most recent Gallup poll, that only about 32 percent think that the mass media reports the news in a full and accurate manner. This is about an 8 percent decrease from the previous year.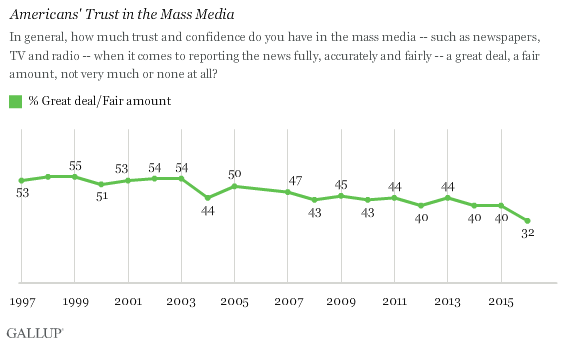 Many Americans are now awake to the fact that there is a seemingly heavy bias that is present in the reporting with the mainstream media institutions that they are familiar with. And people are tired of various news organizations trying to spoon-feed a certain narrative to the public, it's pushed a lot of people to go looking elsewhere for the truth.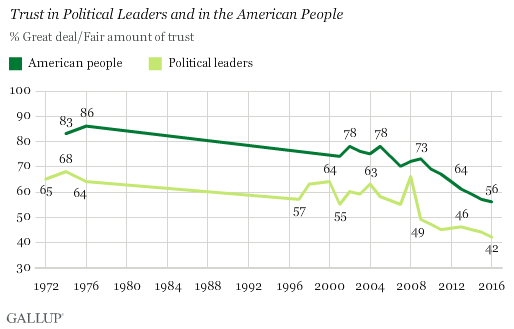 Distrust in the media has taken a steady decline over the past couple of decades. And the trust in the government isn't much better. Other recent polls have found that a number of the nation's young children are pessimistic about where the country is headed.
It's also suggested that younger individuals are going to seek out alternative sources of information in order to clarify the facts that they are told in some mainstream media news coverage. And most of them are finding their news online these days, thanks to their convenient news feeds on a variety of social media sites.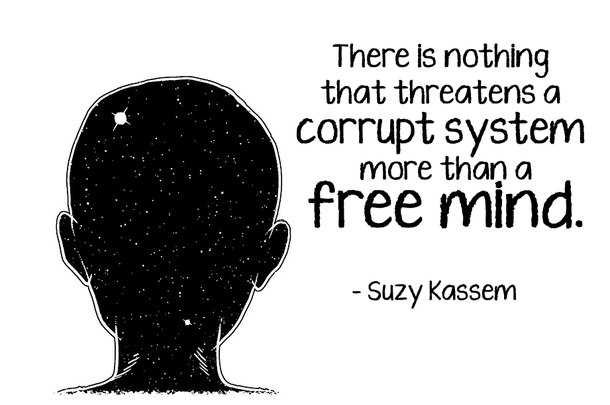 Perhaps if those institutions would have operated in an honorable way, then people would have a much more positive regard for them than they do at the present time. But instead, those institutions have been used to deceive and manipulate the people, so it is no wonder that trust has continually declined over the years.
It used to be that we only had a small number of options when it came to where we got our information from, and the information that we were told was highly controlled. Thanks to advances in technology, there's been an intellectual revolution like never before. And now people can search out alternative information about a variety of issues.
There have been a number of wrongdoings that have been perpetrated against not only the American people, but innocent people around the world, and those wrongdoings were perpetuated in secrecy. To make matters worse, officials had lied under oath about those activities and it wasn't until later that the lies were confirmed. Given their track record, the public would be foolish not to question the narrative that's fed to them by the media or the government.

Pics:
WhatDoesItMean
Favim
Source:
http://www.dailykos.com/story/2017/3/5/1639130/-Hey-media-People-under-30-don-t-trust-you
http://wjla.com/news/nation-world/main-stream-media-continue-to-lose-the-publics-trust
http://www.ourmidland.com/opinion/editorials/article/Our-view-Poll-offers-insights-into-thinking-of-10965870.php
http://www.mediafiledc.com/media-popularity-uphill-climb/
http://www.gallup.com/poll/195542/americans-trust-mass-media-sinks-new-low.aspx
https://www.nytimes.com/2015/07/04/upshot/the-long-decline-of-trust-in-government-and-why-that-can-be-patriotic.html
https://bangordailynews.com/2017/03/07/opinion/letters/wednesday-march-8-2017-public-doesnt-trust-the-media-oppose-judge-gorsuch-monument-draws-visitors-to-katahdin-region/?ref=mostReadBoxOpinion