DTube failed for over six hours. Uploads then says I did not upload.
Dtube intro:
This week I am not reading. Nehemia is going to give you a page from the Junk Box at the Vatican. Nehemia is not a Christian, but he does have an open mind. He was scorned by the Israeli curators for even bringing the Hebrew Gospel for entry into the archives.
Now I present a clip of him reading about another of Israel's children who was scorned by his own, written in his own language. See complete commentary on Steemit.
---
Steemit copy:
Welcome back to my DTube Hebrew reading & language series.
The full study is now on line covering the Alef-Beyt here in my blog. This is a beginners program to teach letters, vowels, and reading. The vowels are marked in this bible and are designed to help avoid confusion on what a word is and how it is pronounced. The confusion is obvious in the hundreds of interpretations globally. In modern Hebrew, only children need a niqqud or vowel marking for each letter. Old manuscripts also usually have vowels marked.
This week's reading is from John 1:1
And we will see the one and only page we have. There are struggles of good and bad, right and wrong, light and dark, christian and jew, and all of these are meant to make people choose a side to stand on.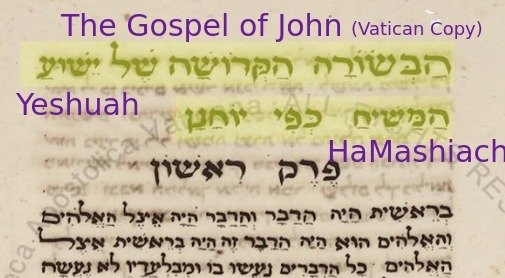 I refuse to stand on one label or another. I rarely give an opinion, but IMH the adversary continues to draw lines of division to confuse the masses, people should not be labeled.
The many camps of christianity seem to have the son of God part right, but missed all the practice sessions (Moedim or Feast days) that were to be an eternal remembrance for my people or all generations, repeated many times by He Himself. Conversely, the many camps of "jewish" people have the practice, instructions for life, cyclical nature of Elohim, and His feasts, but they are repelled by christians who crassly cross out essential commandments.
Note; yes, Jesus is "our rest" on Saturday, Sunday, and every day. Let me answer your comment now.
Definitions:
Christian = one who relies on Greek texts about Hebrew truths and adds Jesus' story to it.
Jew = one who is of the tribe of Y'hudah- the first born son of Israel.
Jewish = a term given to all children of Israel by the goyim (nations) to ID any descendant of Israel.
I stand on the foundation, on the rock, on the word and seek to read it in its purest form. I sit through a lot of sermons, opinions, theories and facts. I pull out the interesting facts and toss the rest. It is a lot of fishing.
The Vatican has finally opened their libraries in order to make sure all of the writings would not deteriorate, and they have been digitizing what is there. Many times over the centuries, the keepers of the truth at the Vatican would take out books, open them, study them and put them back. What happens when a page is found on the floor? Which book does it go in? Oops! This goes in the "sort later" or "junk" box. A few pages of the Gospels were found in said junk box!
What we have here
This is a clip from a show presented by a truck driver from North Carolina, who is of Israel by blood, raised as a Baptist, and a believer in Jesus Christ. His guest is Nehemia Gordon one of the sons of Israel by blood, raised in the Hebrew language but unconvinced that Ha Mashiach has come (not christian).
Both Men are Open Minded - key for learning.
Not this week.
I had clipped it for you and uploaded it, failed.
--------dtube link here: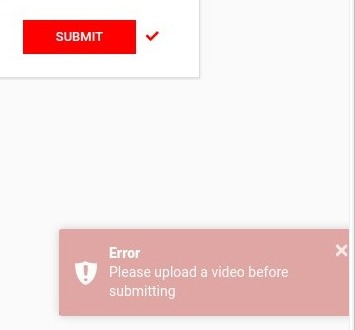 To see what I had prepared, go to
Watch from 6:30 to 11:22
(sorry, but I waited weeks to obtain a program to clip out this page reading. Dtube failed to encode it.)
The source link may take you directly to 6 minutes. 30 Seconds.
source
Nehemia has been searching through much of what is there and reading the Hebrew to find out more. He has presented many of his findings to the keepers of the truth in Israel and they say, "but those relate to Christianity, and we don't want any of that in our library."
Nehemia was not looking for a Gospel. He found it and is now presenting these treasures to people who are interested. He waited because there were no high resolution officially released copies until recently. I respect his open-mindedness in bringing these documents to the Messianic community (believers in Jesus).
I respect Michael for thrashing the Pastors who fly around in jets purchased with the money of retirees, while he himself asks the same people for money, maintains a home in North Carolina, one in Israel, and a large staff to bring his message to the world. Fact, not opinion or judgment of him by me.
I will not go into labeling Michael or Nehemia. They each have their camp in each of their own belief system.
What I see is a very old Hebrew text of John which I have read in English and Spanish. I can now see it and read it in the language of the chosen people.
Thanks for taking the time to watch and read.
Shabbat Shalom