Hey steemians, it was a satisfying day at my local beach Cronulla. Solid swell hit the east coast of Australia as a result of a tropical cyclone called Gita. The waves were not overly huge at 5-6 foot but were powerful. It was a beautiful day with cross off shore wind, resulting in the best surf for some time. The swell will be even bigger tomorrow, although it most likely will not be clean conditions.
---
---
The Go pro mouth mount was not a problem in the swell and am very delighted. There was some good quality footage of other surfers charging. Capturing other surfers was a good contrast to the first person perspective; first person seems to make the waves appear a lot smaller than they truly are. Additionally watching other surfers is not only exciting but also allows me to learn so much more about surfing.
I gained some further experience in larger surf, where I felt quite comfortable. I recently shed 5 kg from dieting in the last month, which has helped a great deal in paddling and pop up performance. Hopefully, soon I can begin to land some better manoeuvres and progress my surfing prior to winter. I will need a good amount of practice. The go pro is helping notice errors and some parts of the wave I should have performed a deeper cut back for example. I have always been good at sport but surfing seems to be extra challenging than most, possibly why I enjoy it so much.
---
SUMMERTIME STINGS
I received a nasty sting yesterday from a blue bottle and it burnt like crazy, which has been a common occurrence in summer. I believe the best remedy is to wash it with salt water, if salt water is not available run tolerable hot water over the sting. Try not use your hand to wash as it will spread the sting to your hand. Surprisingly hot water made a dramatic difference to the pain. Today the sting was awfully itchy; I couldn't miss the recent swell and went surfing anyway. Annoyingly, the surfboard leash rubbed against my sting; I expect the sting will heal in a few days. You can see in the photo my tan line where the leash is located, I suspect the blue bottle got caught on my leash when catching a wave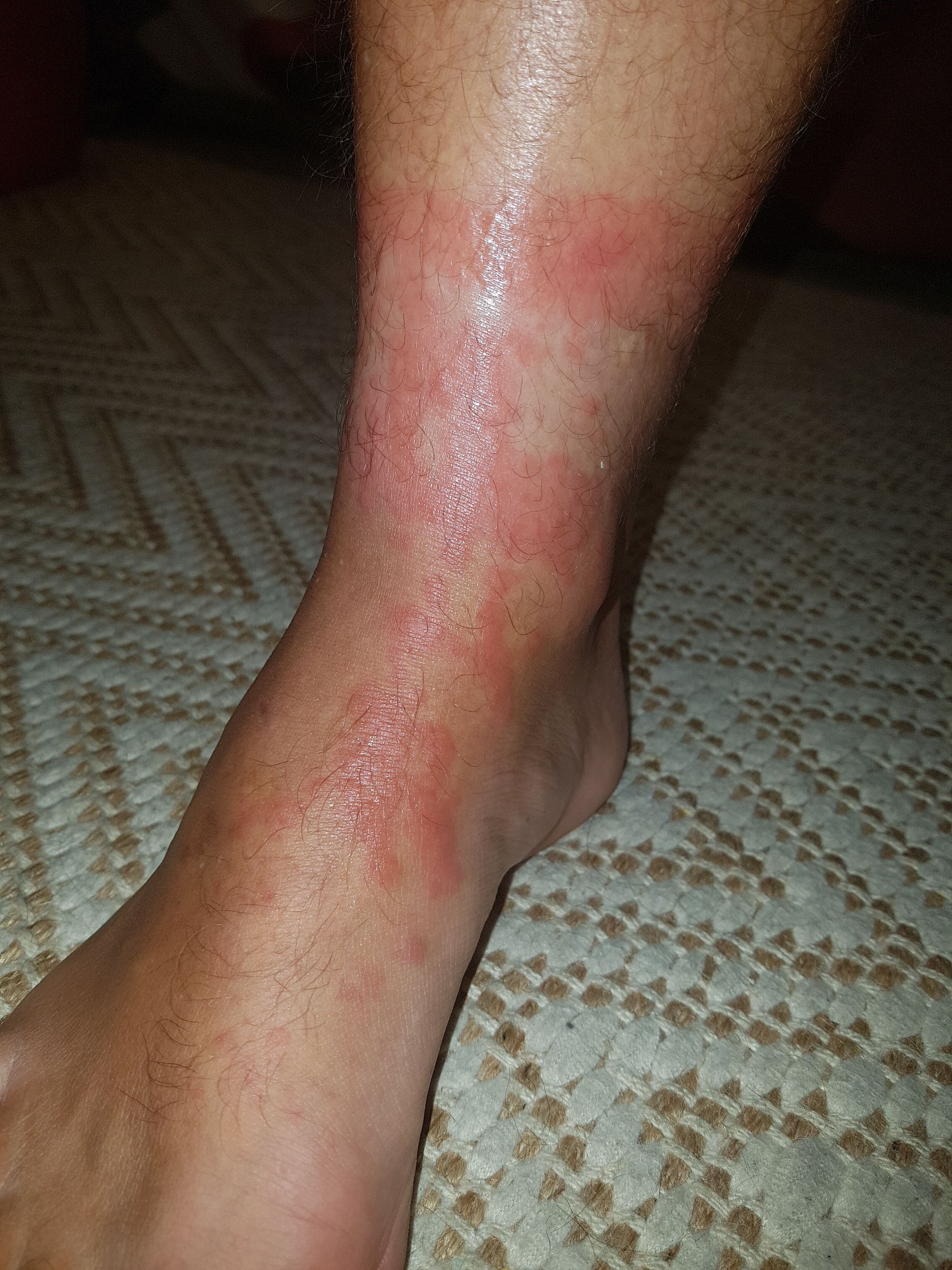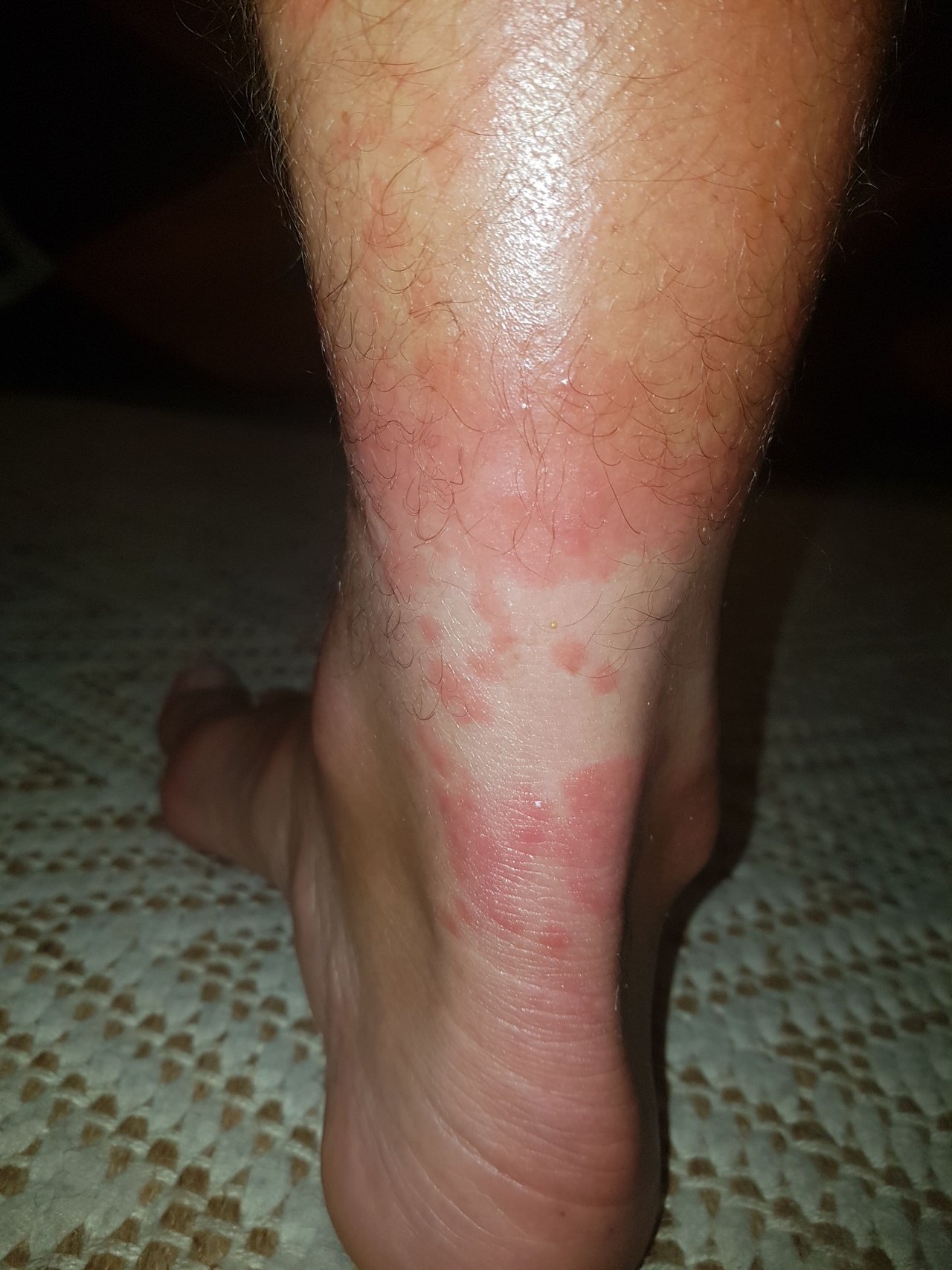 I should be a foot model ;)
---
Thanks for viewing my post and hope you enjoyed the surfing video at my local beach. It is always a pleasure to put together these videos, so stay tuned for more surfing gopro videos.