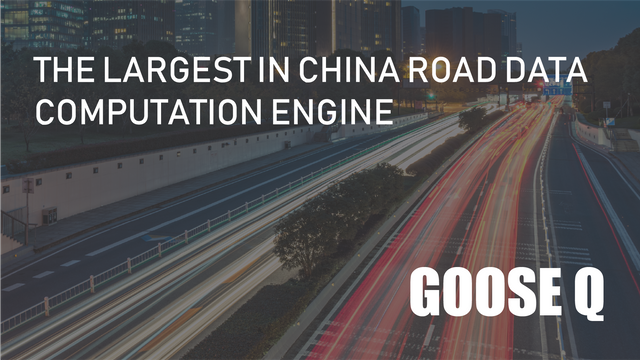 Hey. Friends, as always, I have interesting material for you. Firstly, this is something new. Secondly, the project is very interesting and solves the real problems of China with the help of blockchain technology and the new 5G network. And for fans of cryptocurrencies, the project can be considered from investing. In general, we will consider a project from China called Goose Q. The project is aimed at solving logistics problems and improving the economic position of China. Are you already interested? Then I begin to review the Goose Q project.
Problems

At a meeting of the State Council of the People's Republic of China, a decision was made to promote the Internet plus Logistics plan, which aims to reduce the cost of transportation and increase the profits of enterprises.
According to official statistics, in 2015 in China, the volume of goods transported throughout the country exceeded 45 billion tons, with the help of express delivery 20 billion 600 units of goods were transported, industry revenue amounted to 7 trillion 600 billion yuan.
However, for several reasons and negative factors, such as a low level of informatization, the Chinese logistics industry has long been at a low level, and the cost of transportation has remained quite high.
If we take the production sector as an example, the cost of logistics is 30% - 40% of the total cost of production. This indicator is developed countries is at the level of 10% - 15%. An employee of the Center for Chinese International Economic Relations noted: "The cost of logistics is included in the price of products, affects the efficiency of transport and places a burden on consumers."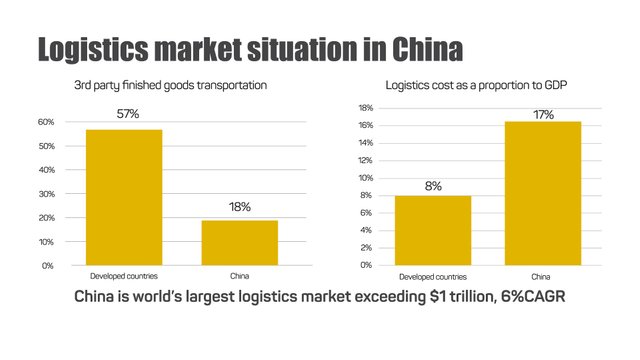 To solve this problem, the Chinese government is actively investing in new generation projects such as Goose Q. To solve all logistics issues.

The Goose Q project team came up with a way to solve all these problems at once. Even more. In addition to solving logistics problems, the team will open up new opportunities for truck drivers. The project developed a system that is installed in the car GPS navigation road cameras and came up with a system for interacting truck drivers. Now truckers can be combined into groups easily, which will save up to 12% of fuel per flight. Drivers will now be protected from accidentally falling asleep while driving. This will reduce risks and improve the overall logistics component of China.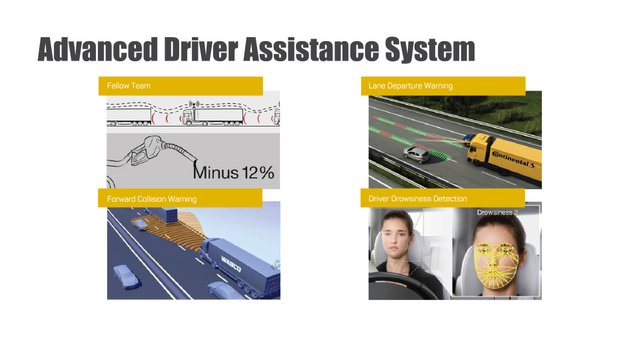 Of course, 5G will be integrated into this system and Blockchain will collect all the necessary road data to improve logistics.
Daluka and Jiama Road Messenger

Daluka
Well, that's not all. Taking care of its clients, the project opens up new opportunities for drivers of such trucks. They also receive unique bonuses. Goose Q together Chine Unicom (founded as a state corporation on July 19, 1994, by the Ministry of Industry and Information Technology of the PRC and was approved by the State Council of the PRC.) A Daluka sim card was created. Which supports 4G / 5G network and opens up new opportunities for truck drivers.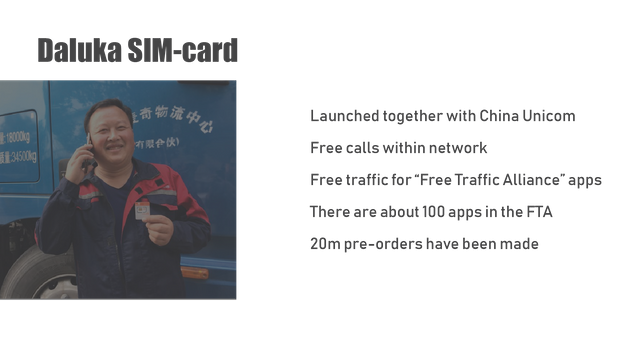 All calls in the network nutria for them will be free. They can chat with friends and family at work. Without spending your money. They will also have unlimited Internet traffic for entertainment content. Already announced more than 100 partners who will cooperate with Daluka. Well, various bonuses from partners.
According to Goose Q's research, Daluka should help drivers relax so that they are always in a good mood and then able to concentrate on their work. This should help reduce the high incidence of fatigue-related drivers.
Jiama road messenger
Specially designed messenger for drivers. The fact is that this long road is always a difficult test for any person. Both emotionally and physically. Jiama road messenger
An application where truck drivers will be able to communicate, share stories, relieve psychological stress. And also the most important thing is to help each other in difficult traffic situations. If the truck breaks down, you can quickly ask drivers for help. Sometimes this can save the driver's life or simply brighten up loneliness from the road.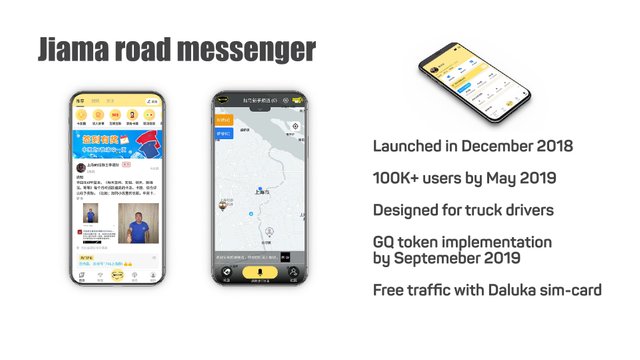 Conclusion
In the Goose Q project, I saw great potential for the world's largest logistics industry. The project took care not only about solving logistic problems. But also gave new opportunities for drivers. I believe blockchain technology is evolving. And using them in the largest logistics in the world is proof of this. Thank.
---
Contacts
🌏Website: https://www.gooseq.com
🔊Telegram: https://t.me/gooseQ
🔊Twiitter: https://twitter.com/StevenBai13
🔊Medium: https://medium.com/goose-q
My ID on Bountyhunters: ID 38228