Hi every steemians in GooglyEyes
GooglyEyesのみなさん、こんばんは


Hi! Nice to meet you... I'm yoyo(not yo-yo-, just say "yoyo" in short) from Japan.
Since I noticed that my steemit friend, @mathowl enjoy his GooglyEyes challenge, I would like to participate this challenge from today.
My first nominate is here... Walking around with my GooglyEyes friend "Kotatsu" to enjoy cherry trees.
初めまして。日本のヨヨです。
steemit友達の @mathowlさんがGooglyEyes チャレンジを楽しんでいるのに気付いたので、私も参加させていただくことにしました。
初めての投稿は「コタツ」と散歩で桜の木を楽しんだことです。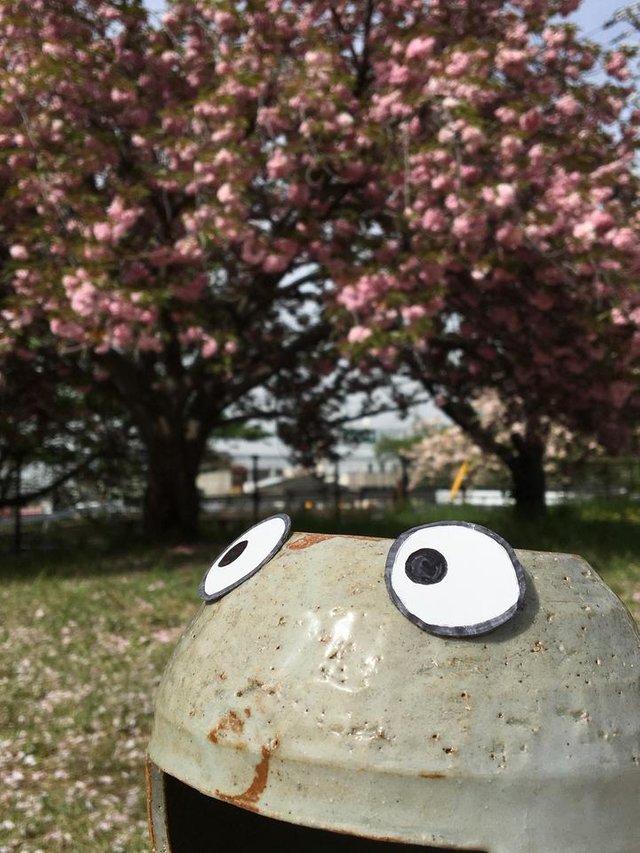 When we walked to a small park to enjoy the sun, we noticed that there are big cherry trees.
私たちがお日さまを楽しみに公園へ出掛けると、大きな桜の木があることに気づきました。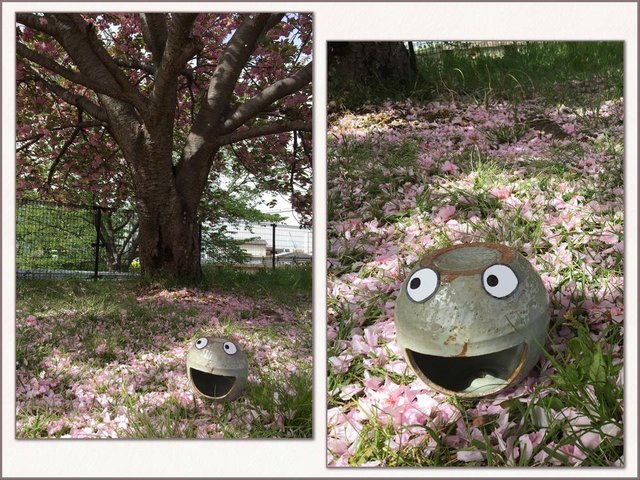 Kotatsu tried to walk close to the big tree.There is a petal carpet :)
コタツは木に近づいてみました。花のカーペットがあります。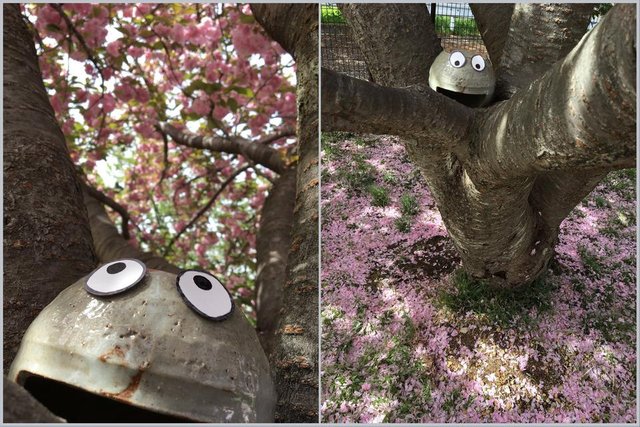 He tried climbing up the tree. He enjoyed the view very much.
彼は木に登ってみました。なかなかの見晴らしです。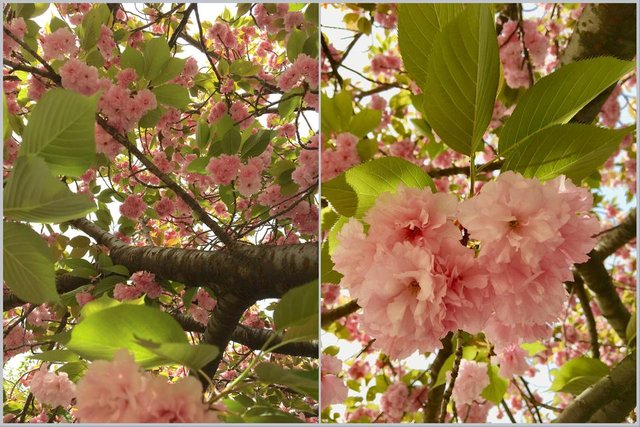 It was full bloomed and he enjoyed petal shower with the wind.
Then we walked to next park but will write about it next time.
桜は満開で、風に吹かれる花びらのシャワーも楽しみました。
そして私たちは次の公園へ散歩を続けるのですが、またの機会に書きたいと思います。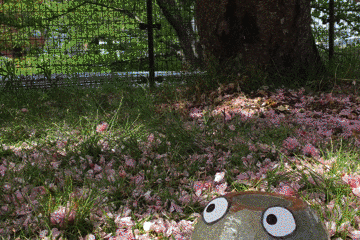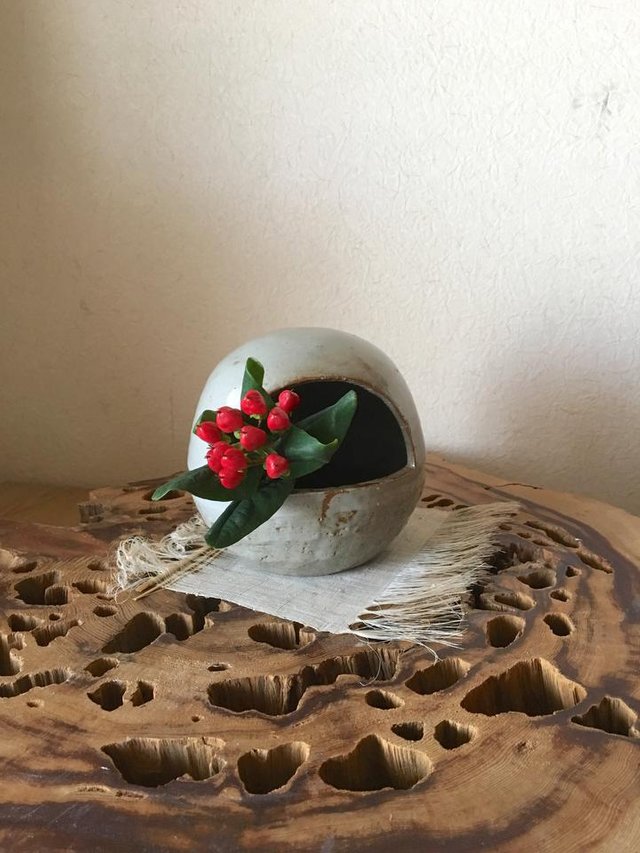 Hypericum with Kotatsu vase, Ramie cloth and Ceder tree/yoyo
ヒペリカム(オトギリソウ科) 杉板と/ yoyo


And actually, he is a flower vase in his normal life. This is originally from "Kotatsu(炬燵)" or "Shuro(手炉)", it once was used for warm one's hands or body putting charcoal in it in Edo period(17-20th) in Japan. So people doing Ikebana(Japanese flower arrangement), this shape of flower vase is often used in autumn to winter time to feel/show the season, but I like this shape so I sometimes use this anytime I want.
ちなみに彼は普段は生け花の器として存在しています。元々は「炬燵(こたつ)」や「手炉(しゅろ)」という、手や身体を温めるために使われた道具の形で、それをモデルに花器として作られたものです。江戸時代にはこの口から炭を入れて暖を取ったそうです。ですので生け花の際には秋から冬にかけて使う方が風流かと思いますが私は形が気に入っているので、使いたいときに使っています。


Thank you very much for reading this... not sure It was ok with GooglyEyes rules or not, but I want to explore and enjoy everyone's post from now so... If I did something strange, please excuse me :D
読んでいただきありがとうございました。初めての参加だったのでルールにそっていたかどうかは判りませんが、これから皆さんのポストを見て研究したいと思います^^
---
If you want to participate here is the link of #googlyeyes →→→ Here
もし皆さんも参加されるようでしたら、こちらにルールがあります。


※まだ私も初めてなのでしばらく参加させてもらって、もし日本のコミュニティにも紹介できそうならそのうち紹介したいと思います(英語で直接参加される分には多分大丈夫だと思います^^)。または似たようなチャレンジができれば(どなたかが始めてくだされば)とも思ってます。