I was awoken by an unfamiliar guest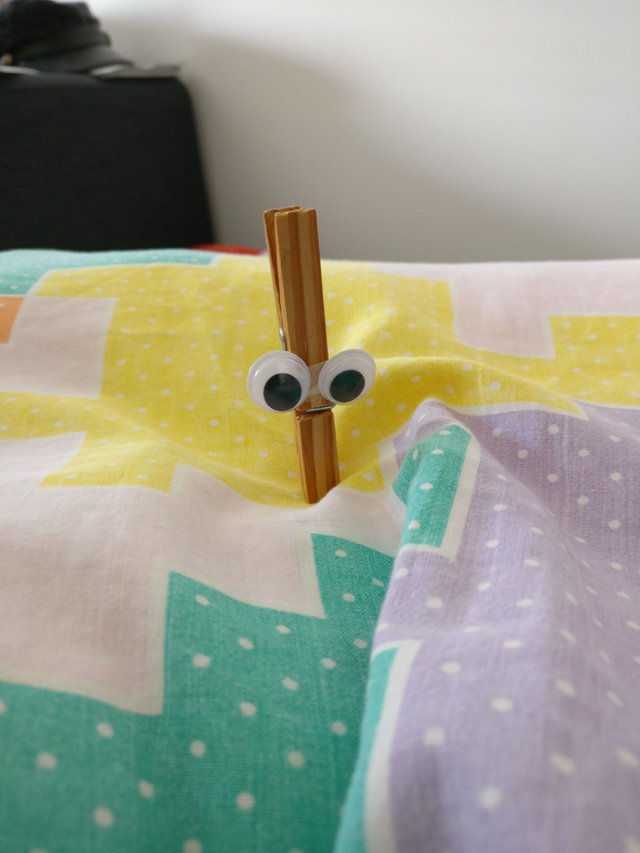 "Hi, I am Peggy. I am the sister of Clippy from Microsoft Word (TM). I will be your personal assistant for household chores today."
"Well I don't need any help in doing chores," I said.
Peggy gazed sternly into my eyes and then dashed off to my bathroom.
"You cannot go in there," I shouted.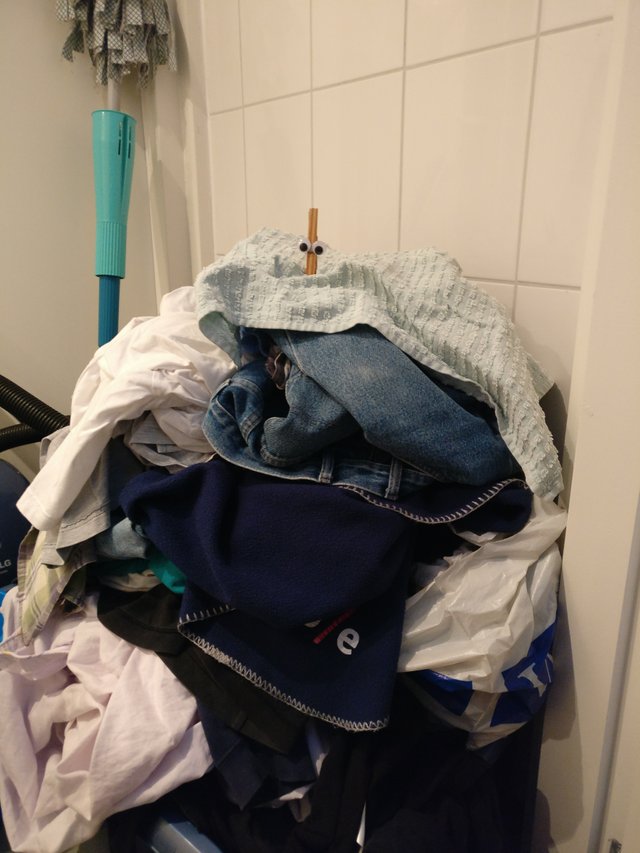 Slyly she said a top my mountain of dirty laundry, "Are you sure you don't need help?"
"You are right I do," I said while not daring to make eye contact.
Quickly I loaded up my washing machine. Peggy took what small things she could carry. I switched it on and then we put the following song on repeat:
After over 60 spins. It finally was ready. Time for Phase II: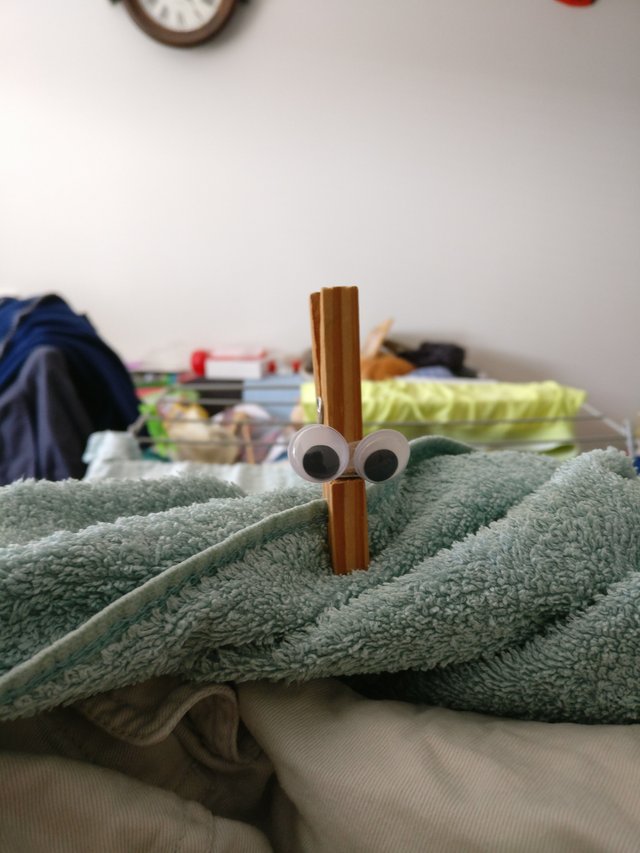 Finally done!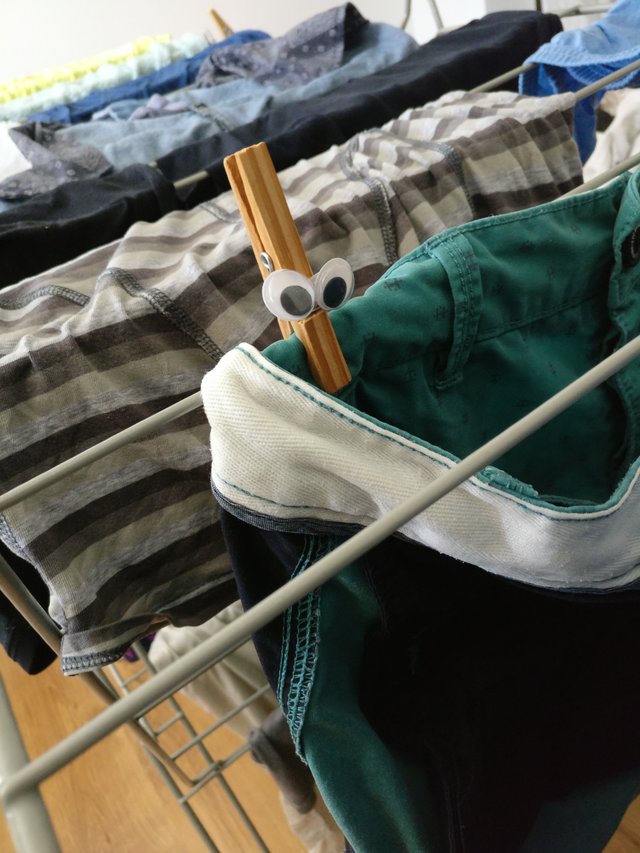 Even though the laundry was done. Peggy decided to hang around. :D