Hey guys!
To those who are interested. The Golos token is finally listed on coinmarketcap (placed at 32 with just over 7.4 million market cap at the time of this post)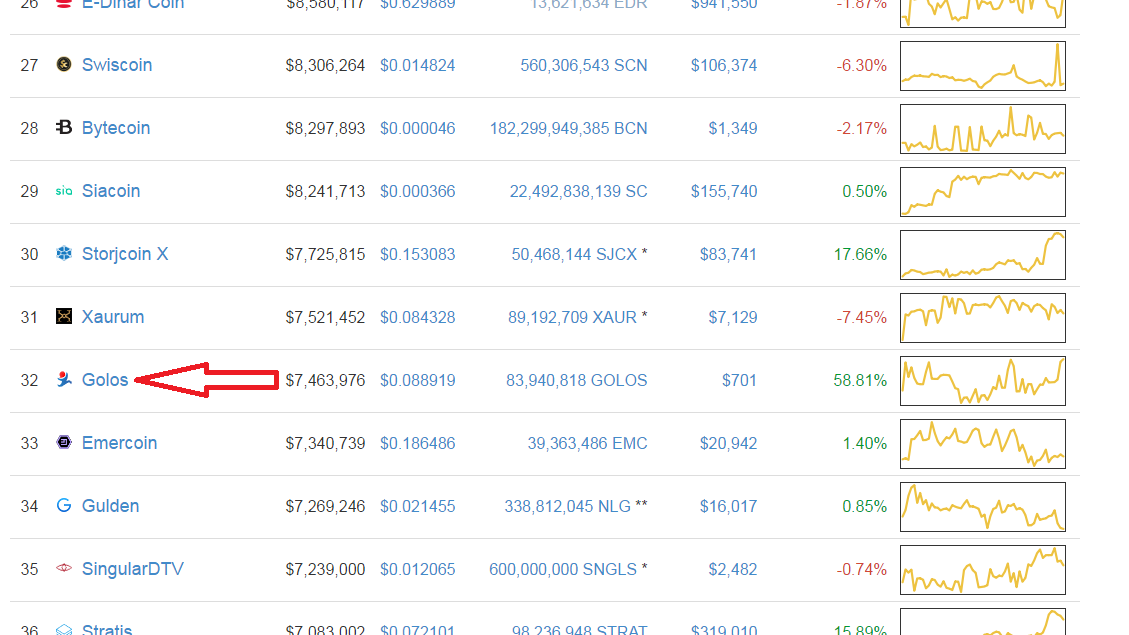 As you can see, the volumes are really small. This is largely due to 2 things:
Not many tokens available for trading yet

Bittrex has only just (literally) added the coin and it's still not listed on CMC
Golos has just had its first payouts and we are really happy to see this development, as both chains are closely related, which means any development of one will only have positive effect on the other.