Goldmoney is in St Andrews, the home of golf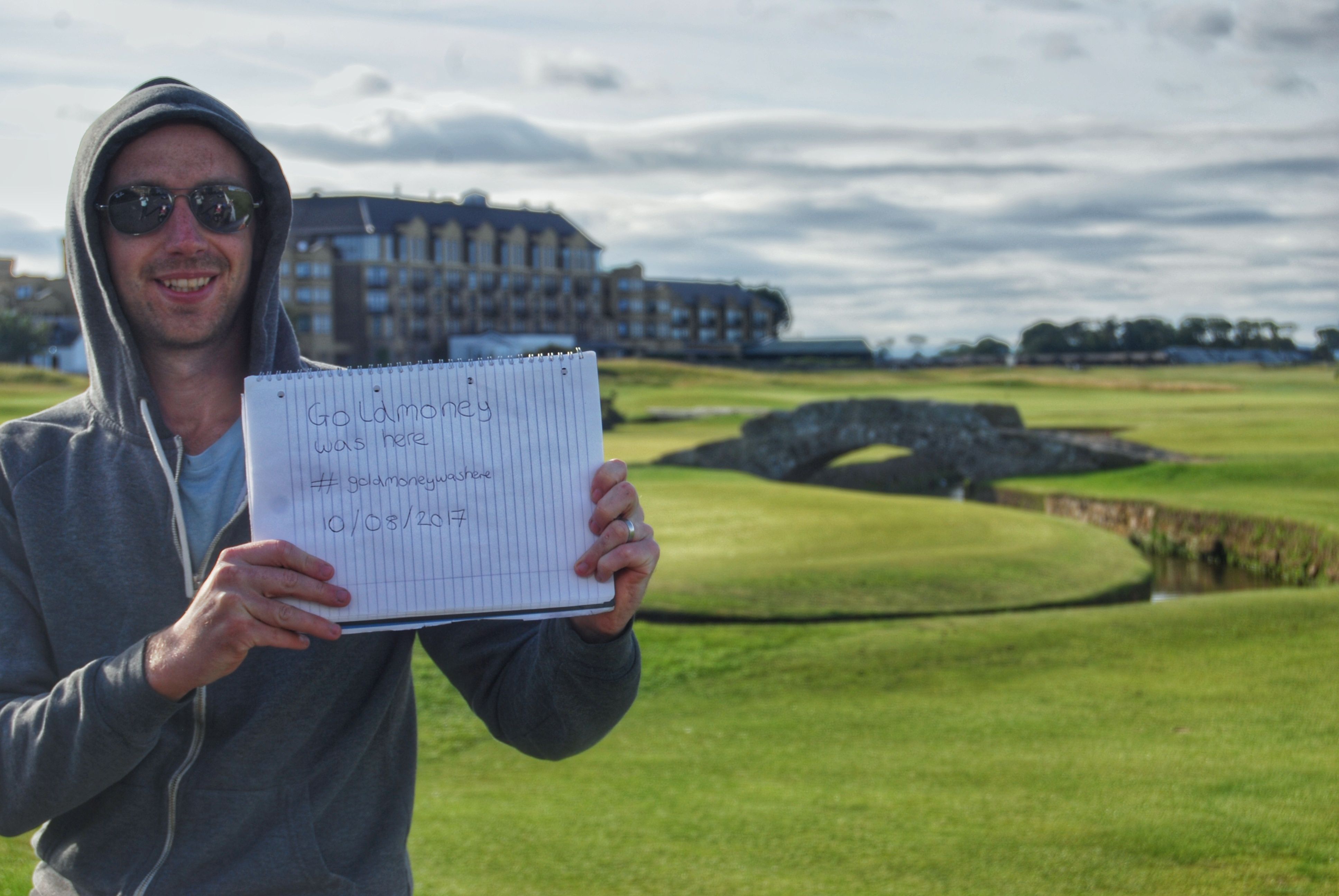 It was such a pleasure to be a part of @goldmatters competition to spread the word about goldmoney.
When I won a bonus prize of 20SBD I was flabbergasted, I couldn't believe how generous @goldmatters was. So I thought what better way to say thank you than to help the cause and try and spread the word a little more.
On a day trip to St Andrews I managed to capture these, sadly Samuel L Jackson wasn't playing golf yesterday, maybe next time.