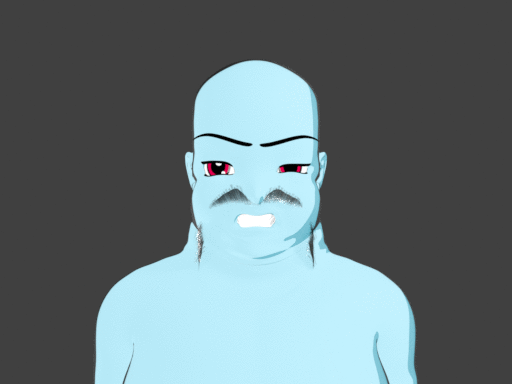 The less a writer discusses his work—and himself—the better. The master chef slaughters no chickens in the dining room; the doctor writes prescriptions in Latin; the magician hides his hinges, mirrors, and trapdoors with the utmost care.(Jack Vance)
sincerely,
Goldman Morgan,
the vaultkeeper of Tyrnannoght
---

---

the collector returns
Goldman Morgan takes a cut
Goldman Morgan credits to accounts
Number of client accounts active : 130
Number of npc accounts active : 8
Number of zone accounts active : 9

---
It's hard to get to anything if you hardly get past the dishes in a day ... i still dont know why but its almost been two months of nothing, from daily this and that, to nil ... overnight, no clue but well ...
plenty to do in the morgan code, it still has the whole folder structure including the original Tyrnanoght shell scripts to generate all posts and parse the reply sections (that WAS the original idea believe you me or not ... stuff like 'i explore the zone' in reply ... by now i think php and few 10.000 lines is a minor endeavour compared to what that would have needed, especially the linguistics but i seem to remember having a lot more fire and drive ... and i DO NOT HAVE A CLUE where all that went overnight ... its like someone flipped a switch .. maybe one of those 'we will teach you how its done' people who flipped that switch that was actually ON ... and they turned it off ... wouldnt be the first time, but well ...
i'll be ME and that is who i'll be, the npc's can be themselves and i'm sure Goldman Morgan would not approve of showing any kind of personal life in a commercial zone :)
The mystery of missing SPuh :) getting sensitive with money since i dont have a lot i found after the demise of koinbot and my un-delegating that sometimes over 200sp in accounts was literally missing so there i nearly went crusading all the way to Texas to ask the wtf my money was BUT ... from what i gather after a bit of explanation by @penderis and some by @freedomangel on another post it comes down to :
i un-delegate and re-delegate and the VP goes down for certain reasons (such as not voting at full vp after you get less SP, it SEEMS LIKE A LOUSY WAY TO PATCH THINGS BTW but i dont know enough about the structure of the whole thing to speak on that) AND !
AND ! ... i can't delegate the remainder BECAUSE VP is too low ... such is the theory at the moment, which isnt explained anywhere on steemconnect or delegationhub or anything ... i'm thinking it must be that since if SP was actually going missing some hi powered accounts would have cried wolf by now and a long time ago so we shall see in a few days
or i might still have to come over to Texas :D
---
As for the rest : linking accounts on the site is fixed, apparently some copy of the database included a field that wasnt there and it got stuck on that (its not like i test all that daily and no one said anything so im sure it didnt matter) , you can take a few easy steps and the client status will be set to player , which in essence atm means nothing more than not having to vote at least once every 60 days to keep it open, so if you're set to player the acount stays indefinite (for now, or at least a VERY long time until further notice indefinite) without voting for 'proof-of-life' here, the balance stays (intrest and div was a thing of the past when steem was $3 ...) and that's it, i 'll elaborate some tomorrow but the process is REALLY simple , no steemconnect, no steemkeys ... but you need a steemit account thats all , i will not EVER ask for steemkeys if i can avoid it and so far i can perfectly avoid it, you just need to log in to steem to put a confirmation code on the post linked on registration and that's that
3 clicks ... more tomorrow
yea theres some minor caveats : you cant just switch back to client status, the limit is 2 B (for voting) and it will not auto-withdraw when set to player (so you can have MORE in the account but you cant UPvote it above 2 B ... i'll try to get some text that i think comprehensible in case any of it needs explaining) ... you can't generate playercharacters and you can only play the limbo demo if you use login : gmtester , psw : peek at the moment, so the only reason would be to lock your balance and stop voting or just whenever you feel ... making money from votes is for the featured section anyway and this is just a wallet, not the kickstarter ( = lol), the main reason for that is balancing, and the limit will up if i get past the lower wards on to the copper zones, there will be plenty to buy for anyone who would like to play but no coin ...
i have my reasons and my reasoning is mine :) it would SKREW the balance ...
peple who stick to just 'client' (as in simply voting) changes nothing and it works as is, it will return when it hits the limit and i keep a share of the votevalue as i do with all votes (yea just a share, but thats just here ofc ...)
in case anyone would be SO bold already : stress this again in supercaps : you will NOT need steemkeys, i will NOT ask steemkeys, the process is as simple as i can keep it and no one can confirm except if you gave your steemkey to other people and they can login to your account to enter it, the password is encrypted clientside with subtlecrypt (so mister robot will never get to see it working as admin) and again on the server : i can NOT hand you your psw but resetting it is just the same three-step as linking/registereing ... i will TRY to make some kind of manual-page on that but its really really
REALLY simple lol (or maybe im just delusional )as for the game itself , i will not make promises or hype as i have enough trouble managing myself atm ... it will be there when its there, its a hobby project after all ... with options for mullah, yea, cats gotta eat (is that not how you sell it ? tschah ... there i go again)
questions at telegram (the most leightweight i could find) for now , if any ever , link is in the post, i have a page somewhere gathering replies but i cant guarantee i will respond on steemit (for the time being) i check the telegram once a day so i can see the interest is overwhelming ;-)
it will nowhere write anything to your personal steem-account other than the amounts withdrawn to the wallet (would be hard since i dont have auth-keys), that's what gmdatacenter and gmpadlock is for, all the codes and json in the world, for all i know 64kb can hold the data for about 1000 accounts (internal wallets) without keeping logs ofc and if i get to that amount of players ... ?
heh ...
well, then i should at least be able to pay a dedicated server ... etcetera ... im just gonna do what i do
gods i hate this part lol, probably cos i suck at it, all the bru-ha ...
---
Goldman Morgan has paid off 35.40% of loans
client/player/sponsor/npc/zone accounts are 104.33% secured
---

- there is room for 0 special deals - authorized commenters yesterday : 1 - valid comments yesterday :4 - last version of text excluding media was at 17.500% of max size for steemchain -
@kkndworld
withdraws 1 B -
@muratkbesiroglu
withdraws 1 B -
@simonjay
withdraws 1 B -
@getstuffdun
withdraws 1 B -
@ecoinstats
withdraws 1 B
---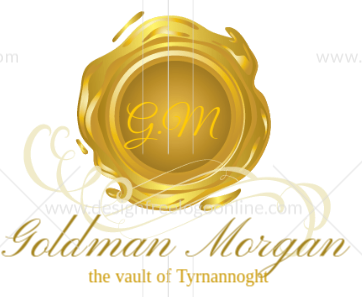 I don't speak scholar
But i know the price of a gold coin
twice as well and double over ...
Goldman Morgan, 'breakfast at Morgans'
---
#programming
#gamedev
#graphics
#coding
#simulation
#game
#rpg
#token
#smarttoken
#trade
#goldmanmorgan
#tyrnannoght
#rudyardcatling
#goldmanmorgancoin
the manual
:
v0.2 : the @goldmanmorgan manual
---
Trying to shorten the post to save rc , so :
The goldmanmorgan how and what , here :

The @goldmanmorgan why , on @tyrnannoght and here :

---
powered by : @jumbot , @steem-ua , @ steembasicincome , @incinboost