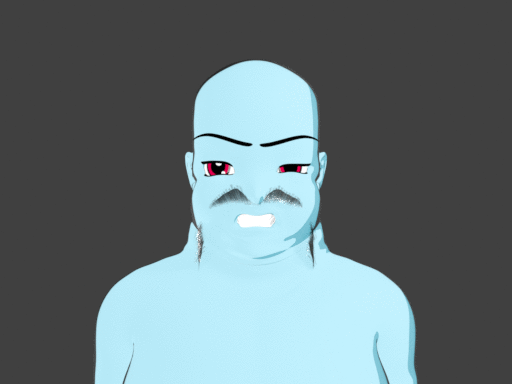 The less a writer discusses his work—and himself—the better. The master chef slaughters no chickens in the dining room; the doctor writes prescriptions in Latin; the magician hides his hinges, mirrors, and trapdoors with the utmost care.(Jack Vance)
sincerely,
Goldman Morgan,
the vaultkeeper of Tyrnannoght
---

---

the collector returns
Goldman Morgan takes a cut
Goldman Morgan credits to accounts
Number of client accounts active : 133
Number of npc accounts active : 8
Number of zone accounts active : 9

---
the usual stuff in the usual places ... but since i'm too braindead to do anything complicated like that game (still ... for whatever reason, i think its a curse by some bookstore witch, or else the houseghost' idea of forcing me to take a break but just like people who 'try to make me do my best' ... turns out no one knows me or they wouldnt bother 'trying to make me' ... unless its for sabotage ofcourse, but didnt i tell you i was damaged goods)
so from pure boredom and the need to figure out arising :
https://goldmanmorgan.000webhostapp.com/quotecuration.php?account=tyrnannoght
Goldman Morgan extended services (you dont need a node for the simple shti really) . I'm sure the IT-department will turn it into an actual page with some form fields and stuff once they get their braincell back ( ... Jane's Underground still applies to my head, it's a pretty big place, and some people think i have a big head, it's because of that ... it's a real
HUGE
maze in there ...)
didn't say that yesterday ? part of it but i can't stress that part enough ... what THIS does is return a simple string, a few bytes long, no heavy objects or json, its the total SP in curation rewards in the last 7 days (numbers are rounded so it might not be EXACT 7 days there atm but the numbers converge with what youd see on steemd , the rock in the storm when it comes to parsing without your own hobbyserver or hosting service so since they do i assume the math is right (otherwise all that other math would be wrong , and i doubt that ...)
Very likely tho that it will just be an extra for players and only usable when logged in, with the api having its own 'token' so to speak, a hash thats visible to the people who logged in to their account. Its not about competing its a hobby project, not a product, but that will be not before the login system is revised and adapted to generate the extra hashes needed, a.o. to send #stuff on "THE" blockchain from any account to any internal account using the memo (which it already has for a few specifics , as does the steemplayer recipient already work like that) a privacy thing for those who want it but internal transfers should be able to be made in-game ofcourse
as there's no promised, no deadlines and no e.t.a. and i am very braindead lately it will be there
when its there ...
i dont intend to do an api-a-day or anything but i sometimes get reactions from people who just see the numbers , dont even scroll down to the links or explanations and its hard to see all the stuff that's running behind this and THIS is basically just the wallet for the game as a steemwallet is excellent material, with the no confirmations-speed and the zero transaction fees and what not BUT
i doubt ill be promoting hard on steemit , its a hobbyproject, its a game, it does not have the promise to make you rich , which does not make this the prime crowd by default. The only winners will be players lol, but it DOES work with a steem-derivative (without tokens and coins b/c it worked before that and i can work perfectly with what i have, no posts to 'foreign' feeds, no custom json but on datacenter ... )
i'll see what i have when i have it ... and it'l be up when its up
what you do with that thing ? lots of sites have apis, condenser for one IS one , coingecko has on, the frontpage of the morgansite shows randomly the curation rewards for any of the game accounts (for 7 days) with the converted dollar value for instance (thats coingecko api)
how do you use THIS ? you can either use curl and replact the accountname, you can use jquery, or you can basically just file_get_contents() in php and insert the quote anywhere in your page, it will be a string as it has no datatype like that but its also the absolute minimum amount of bytes required over the network. I got more already for my personal use, i like to do my own numbers and ill put up more to but ... as i keep repeating
the last two months have been a total void its like im getting nowhere with nothing , adding stuff like days=x&whatever=y is always optional and happens
when it happens :--)
but normally i just post the numbers here, until the game is live in which case the commercial hub of morgan will also get extended use on steemit ... the danger here ofcourse always being downvoters ... i see the army of 15sp bots is growing still , i wonder what they'll do when its a 1000 in size, 15k sp , if that recharges, thats already a homewrecker :)
but well, we have to trust in the powers-that-be (because we have little choice in the matter) i guess :)
---
post format will be under reconstruction ... as time, chaos and clarity permits ,
the client numbers are here
the rest of the numbers is here
the bot - samples will be here
---
Goldman Morgan has paid off 35.40% of loans
client/player/sponsor/npc/zone accounts are 99.57% secured
---

- there is room for 0 special deals - authorized commenters yesterday : 1 - valid comments yesterday :0 - last version of text excluding media was at 22.500% of max size for steemchain
---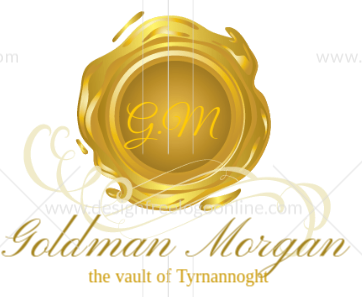 Gold is for warriors,
Gold rings for their lady loves;
Paper bills for serfs.

---
#programming
#gamedev
#graphics
#coding
#simulation
#game
#rpg
#token
#smarttoken
#trade
#goldmanmorgan
#tyrnannoght
#rudyardcatling
#goldmanmorgancoin
the manual
:
v0.2 : the @goldmanmorgan manual
---
Trying to shorten the post to save rc , so :
The goldmanmorgan how and what , here :

The @goldmanmorgan why , on @tyrnannoght and here :

---
powered by : @jumbot , @steem-ua , @steembasicincome (im not sure here lol ... its a levelthing then ... fine = suk steemprice to blame in that case), @incinboost